Trending:
How to keep vegetables in the cellar from rotting: proven methods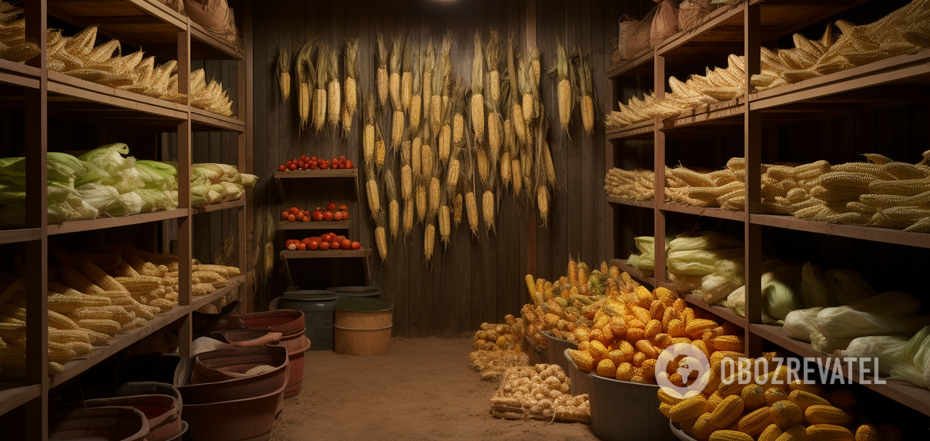 How to prevent vegetables from rotting
The busy season for gardeners and vegetable growers is over: the harvest is in, the vegetables are stored in cellars, and the last preparations for the long cold weather are underway. Sometimes, however, all efforts come to naught when you take the vegetables out of the cellar and find signs of rot.
The basic rule for storing vegetables in the cellar is to maintain the optimum temperature. Read the OBOZ.UA article on how to protect vegetables from rotting.
What temperature should be in the cellar
There are two main conditions for high-quality storage of vegetables in the cellar: stable temperature and low humidity.
The optimum air temperature should be 2-5 °C. The cellar must be dry because rotting begins precisely due to the growth of bacteria in humid conditions.
How to protect the crop in the cellar
If the conditions in your cellar are rather damp, folk methods can help you cope with excess moisture.
Experienced gardeners advise stocking up on fern leaves in advance as they can not only cover the earthen floor but also be placed with potatoes.
To preserve the cabbage harvest, the heads should be placed on wooden grates, while fern leaves should be placed under the bottom. They are also placed under beets.
Carrots will be juicier and won't spoil longer if you cover them with ferns.
To help onions and garlic dry faster and keep them all winter, fern leaves should be woven into braids with these crops.
Rowan leaves will be equally effective in reducing moisture levels as they dry out potatoes and prevent rotting.
It is important to observe the proportions: 2 kg of leaves are enough for 100 kg of potatoes. At the same time, potatoes should not be placed on the floor and piles up to 1 m high should be arranged.
Earlier, OBOZ.UA shared how to fertilize the soil in the greenhouse in the fall to improve the harvest for the next year.
Subscribe to OBOZ.UA on Telegram and Viber to keep up with the latest events.