Trending:
How to keep school clothes fresh during the week: you don't have to do laundry every day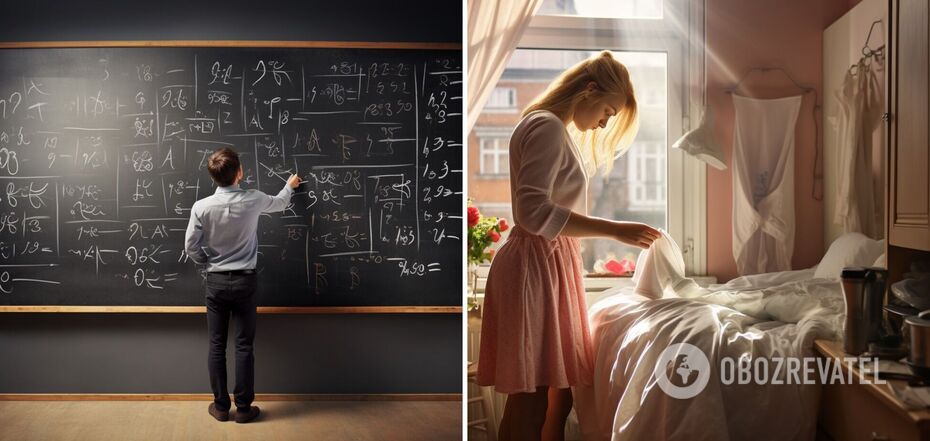 How to clean school uniforms from stains
The new school year has recently started and parents are preparing for the hassle of not only homework, but also dirty clothes. School uniforms should be clean and tidy for a week, but often on the first day you can notice stains and smell bad odor.
Daily washing in the washing machine will only harm the clothes and spoil its appearance. OBOZREVATEL found an effective lifehack, which will help quickly and easily cope with this.
Chemical means can cause an allergic reaction in a child, so you should use natural ingredients to remove stains. To do this, you will need an indispensable helper in the household - baking soda.
Mix baking soda with a little water to form a thick paste. Apply it to the stains and leave it on for 30 minutes. Then rinse with cold water and hang the clothes to dry in fresh air or in a well-ventilated room.
If the stains are persistent, use a toothbrush to remove unwanted dirt.
Baking soda is also a natural deodorant, so if your uniform is clean but has an unpleasant odor, pour baking soda into a small baggie and place it near your clothes overnight. The mixture will absorb unwanted odors and you won't have to wash your school uniform.
Earlier OBOZREVATEL told about home tricks that will help to get rid of the musty odor of clothes even without washing.
Subscribe to OBOZREVATELchannels in Telegram and Viber to keep up to date.