Trending:
How to keep sand from sticking to the beach: simple ways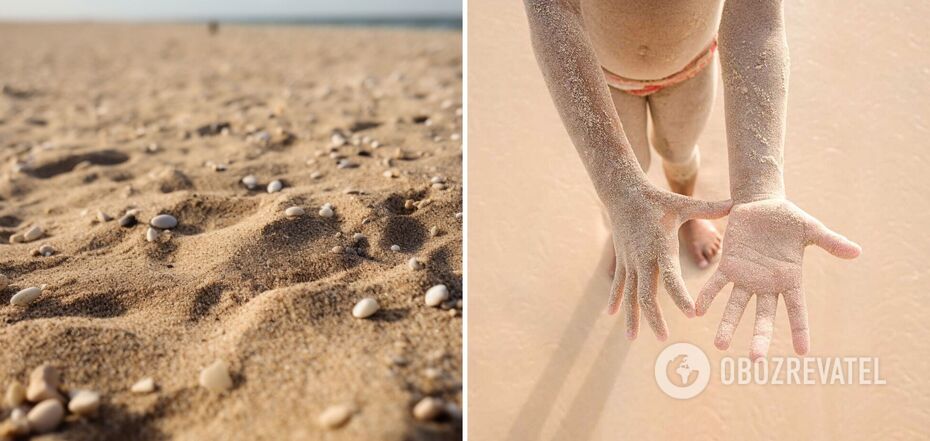 To get rid of sand sticking, you need to avoid excessive moisture in things
Relaxing on the beach is one of the best things about summer, but even it has its drawbacks. It's the sand that inevitably sticks to your body, gets into your shoes, towels, hair, and bags. And eventually ends up in your home. Of course, you can choose a rocky beach for your holiday. But you need to find it first, and it's not a given that you won't have to travel a long, long way to get there, and it will still have some sand on it. So it's better to arm yourself with life hacks to reduce sand sticking to the beach.
Lifehacker has collected several of these life hacks. You can use them one by one or all together.
Why does sand stick?
Science has explained this phenomenon as well. It is all about water. As Dan Seitz explained in a 2018 article for Popular Science, water molecules can cling to grains of sand and combine with other water molecules on other objects. This is how sand sticks to anything wet. So, from this we derive the main principle of dealing with it - the drier your clothes are, the less sand you will take with you from the beach.
Fabric softener will protect towels
Where this product will really help is in the fight against sand. The fabric softener will help the towel repel water better, so fewer grains of sand will stick to it. It won't completely solve the problem, but it will reduce the scale of the problem.
A hydrophobic spray will help with the rest
There is a whole range of sprays on the market to protect different surfaces from moisture. Some are designed only for footwear and textiles, while others have more uses. First of all, you should treat your shoes with this product so that you don't have to shake the sand out of them for a long time. You should also spray it on bags, chairs, beach toys, a drinks fridge - anything that can get sand on it.
Avoid metal drink containers
Chilled drinks in tin cans or other metal containers are heavily covered with condensation and collect large amounts of sand. Place the can in a foam holder or pour the drink into a plastic or glass container. A thermos is also a good choice - it will keep the drink cold inside for a long time and will not collect condensation on the outside walls.
Do not swim when the waves are rising
In addition to the fact that swimming in a storm can be dangerous, such weather conditions also raise a lot of sand from the bottom. It moves freely in the water column and you will end up with a whole lot of sand on your bathing suit.
Protect the body with baby powder
Baby powder was created to protect the delicate skin of a baby from irritation due to excessive moisture. It can also cope with the body of an adult. A more natural alternative is cornstarch. Sprinkle it on your hands before eating anything on the beach, and sand will not get into your food. Apply it to your body after swimming over sunscreen, and it will be easier to shake off the sand when you go home.
Earlier, OBOZREVATEL told what annoys tourists the most during their summer holidays.
Only verified information is available in our Obozrevatel Telegram channel and Viber. Do not fall for fakes!