Trending:
How to improve soil: the best organic remedies for gardeners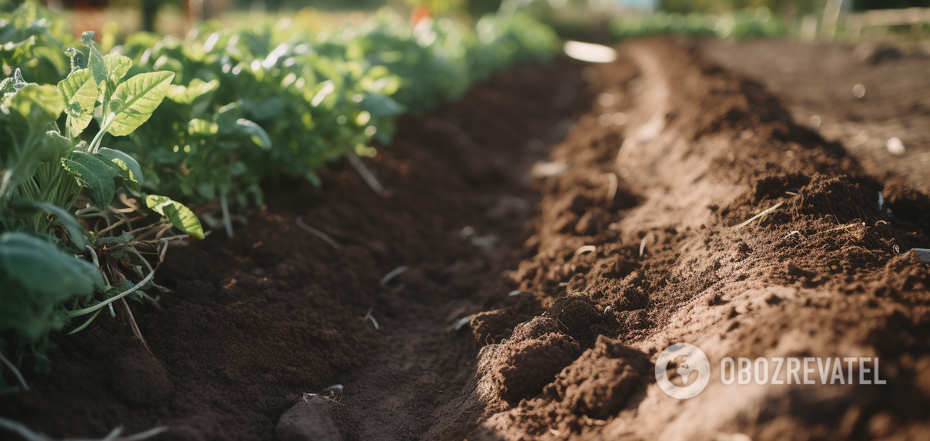 How to improve the condition of the soil
Depleted soil at the end of summer requires special care. With insufficient amounts of useful microelements, the quality and quantity of the next year's harvest may be significantly reduced. It is important to follow the rules of crop rotation and regularly feed the bed with organic fertilizers.
Experienced gardeners determine the indicator of fertility by the amount of humus and other components. OBOZREVATEL has collected effective tips for improving soil quality.
Charcoal
Charcoal is characterized by its water permeability. It is used for cleaning, loosening, improving soil quality and even for antiseptic purposes. For 12 liters of water, experts advise to take 1 kg of charcoal.
Peat
Peat contains many nutrients. The substrate is used to accelerate the ripening of vegetables and impregnate the soil with nutrients, decomposed plant and animal remains.
Moss sphagnum
Sphagnum moss increases air permeability and promotes even moistening. It contains fiber, mineral salts, protein substances and sphagnol, has a bactericidal and hygroscopic effect and prevents root rot.
Coconut substrate
Coconut substrate is useful as a soil amendment because it contains calcium and potassium. It increases breathability and absorbs excess moisture.
Sapropel
Sapropel is a deposit of rotted plant and animal remains. They are recommended to use them to stimulate growth and saturate the soil with organics.
By the way, vegetable gardeners have long used sowing calendars to determine a favorable time for planting and harvesting. Why during the new moon can not make fertilizers and when it is better not to dig out of the bed crop - read in the material.
Earlier OBOZREVATEL told how to properly transplant strawberries in the fall.
Subscribe to OBOZREVATEL channels in Telegram and Viber, to be aware of the latest events.