Trending:
How to grow lush chrysanthemums in pots: tips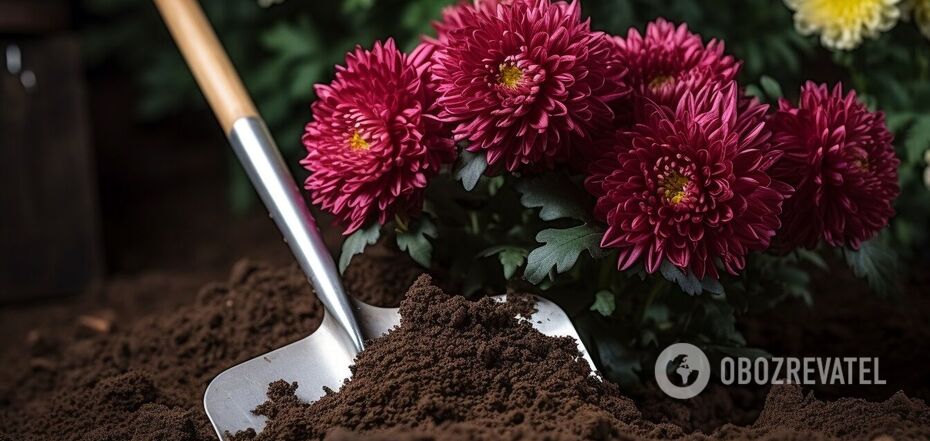 How to grow lush chrysanthemums
Bright chrysanthemums are a real decoration of autumn, they can withstand severe frosts and are easy to care for. There are two ways to grow flowers: from cuttings and from seeds. No matter what you choose, the result will not disappoint.
OBOZ.UA has found effective tips that will help you do it. First, choose the variety and color of chrysanthemums.
Seeds.
You can buy flower seeds at any flower shop. It is also important to choose a balanced soil mixture for planting the plant. Soil consisting of 60% peat and 40% vermiculite is best.
Fill the pot with the mixture and distribute the seeds evenly, lightly covering them with soil. Then water abundantly, cover with a transparent film and make several small holes. Place the pot in a sunny spot and water the flowers once a week.
You will be able to see the first sprouts in a month, some will be stronger and others weaker, but do not worry. Over time, the plant will gain strength and grow into a lush bush.
Cuttings.
The best time to plant chrysanthemums is before mid-October, but you can also do it 2-3 three weeks before the start of stable frosts. This is enough time for the plant to take root. Choose a sunny and bright area. If you want to plant flowers in a pot, use the same soil mixture as for seeds.
Make a small hole in the ground, gently fix the cutting in it, and water it. For a more lush bush, plant several cuttings in one pot. Moisten the soil once every 10 days, but it all depends on the weather conditions.
Earlier, OBOZ.UA told you which chrysanthemums need to be dug up for the winter and how to store them properly.
Subscribe to theOBOZ.UAchannels in Telegram and Viber to keep up with the latest events.