Trending:
How to grow dill in the fall: the harvest will be in a few weeks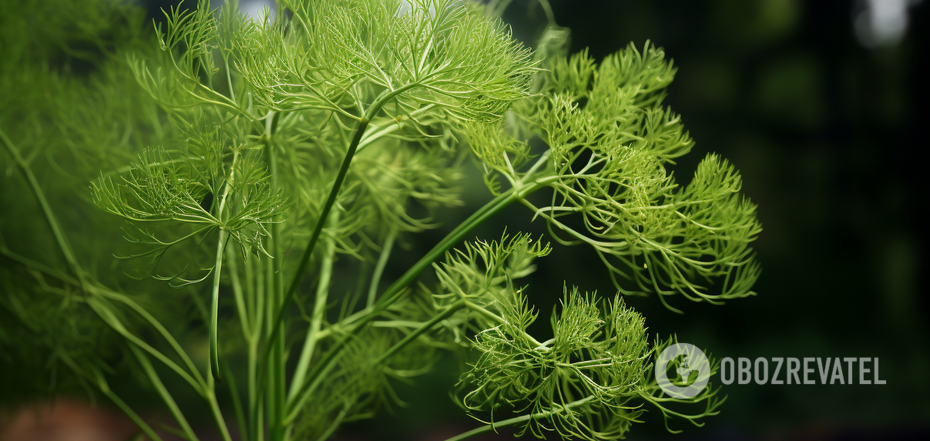 Fresh dill can be grown in autumn right on your windowsill
We associate the appearance of fresh, fragrant greens on the table with the onset of summer. However, this useful element of the diet can also be obtained in the fall. In particular, you can grow young dill in just three weeks.
OBOZREVATEL asked the secrets of gardeners who have learned this approach. And he tells us how to repeat their achievement with a minimum of effort and tools. You can grow such a crop even on your own windowsill.
To plant dill in the fall, you need to prepare the seeds of the plant itself, any container for planting it that has drainage holes, soil for seedlings, or a universal and simple tool. With all this simple kit, you can start planting.
Pour soil into a suitable container (pot, box, etc.) - it should fill the container by three quarters. The soil is tamped down a little so that it is not too loose and does not sag too much from watering, and then small furrows or depressions are made in it for the seeds. The seeds are distributed evenly into these depressions and covered with a thin layer of soil. At the end of the sowing process, the soil is moistened, not by direct watering, but with the help of a sprayer.
The container with the sown dill should be placed in a well-lit place but without direct sunlight. For example, a window sill is suitable for this. Water the soil in it regularly, but not too abundantly. It is best to maintain a constant level of moisture by spraying water on it, not adding moisture.
Approximately 10-14 days after sowing, the first shoots of young dill should appear. They will be ready for harvest when they reach 10-15 centimeters in height. It is best to cut the leaves with sharp scissors or a knife at a height of 3-4 centimeters from the root. This way, the plant will have enough resources to continue to produce new shoots. And it will be possible to harvest several crops from one stem.
Earlier, OBOZREVATEL told you what life hacks will help you sow onions correctly in the fall.
Subscribe to OBOZREVATEL 's Telegram and Viber channels to keep up with the latest developments.