Trending:
How to get rid of wasps instantly: a sensational life hack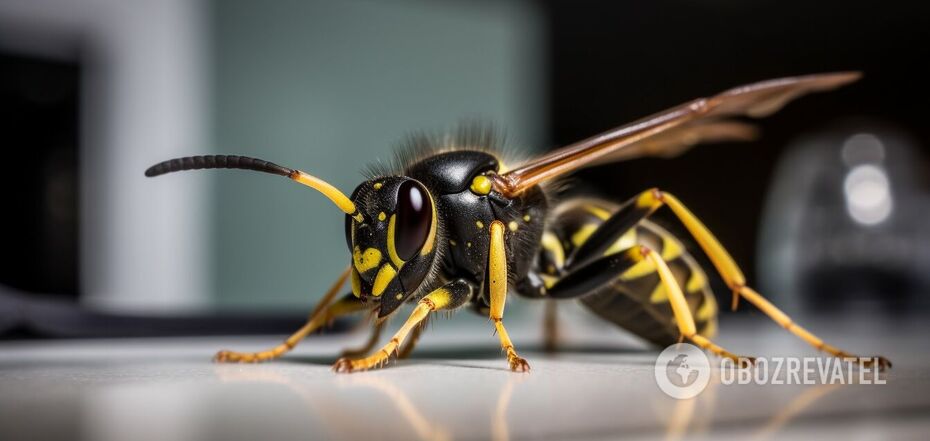 Wasps often build their nests in houses
Private homeowners may face such an unpleasant problem as wasps or hornets. Insects build their nests under the roof of the house or in other hard-to-reach places.
Blogger Joana Vazquez posted a video on the social network Tik Tok, where she showed how easy it is to get rid of wasps. To do this, you will need petrol and a plastic bottle or other container.
First, cut off the top of the bottle, then fill it halfway with petrol. Carefully bring the container with the liquid to the cluster of insects and press it against the ceiling so that they cannot fly away.
The wasps will instantly suffocate from petrol vapours and fall into the container. This simple and effective method will easily clear your home of uninvited guests.
However, if you are stung by a wasp or hornet, you should act immediately. Wash the skin thoroughly with soapy water and apply antiseptic, iodine or alcohol.
Then apply a cold compress or ice. You can also prepare a saline solution. To do this, mix one teaspoon of baking soda or salt in a glass of water, moisten a clean napkin and apply it to the sore spot.
Do not forget to take an antihistamine, regardless of whether you are allergic or not. But if you have a severe allergic reaction or an insect stings your face or mouth, you should immediately consult a doctor.
Earlier, OBOZREVATEL told how to get rid of flies at home with two products.
Subscribe to OBOZREVATEL's Telegram, Viber and Threads channels to keep up with the latest developments.