Trending:
How to get rid of tea plaque on cups: three actionable tips and tricks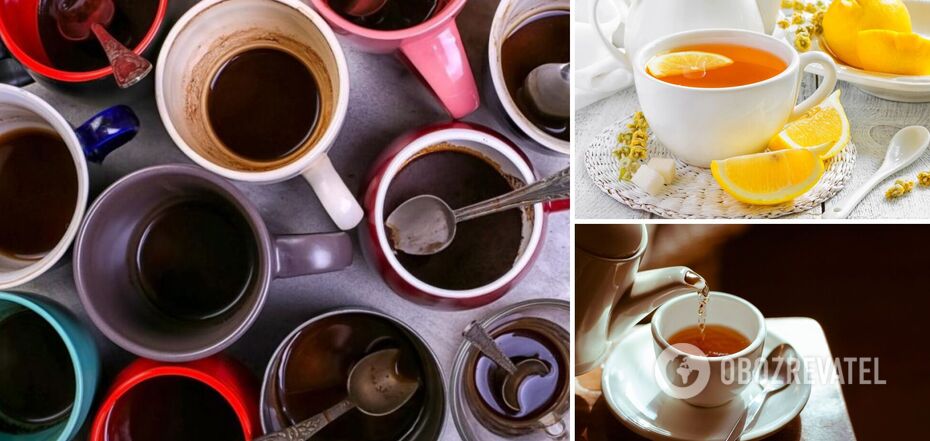 How to get rid of tea plaque on cups: three actionable tips and tricks
It can be difficult to get rid of tea stains on cups. Many people have probably noticed a pattern: the stronger the drink, the stronger the traces of it on white ceramics.
The explanation is quite simple: the phenolic compounds tannins, which are part of tea leaves, react with warm water when brewed. A film is formed that settles on the walls of the cup. It is these components that give tea its special slightly tart flavor. OBOZREVATEL has collected the most effective life hacks to get rid of tea leaves.
The brown film is especially noticeable when the tea has already cooled and has been in the cup for a long time. When it dries, it turns into a persistent brown coating. Experts say that it has no effect on health and is not harmful, but it can stick to the surface of the dishes.
How to clean a cup with baking soda
Baking soda is a versatile cleaner. It quickly cleans the cup and disinfects the surface. There are several ways to use it: you can simply rub the stains with abrasive soda particles, or you can dilute it with water beforehand. Soda quickly dissolves dirt and rinses off easily.
Life hack with citric acid
Citric acid not only effectively cleans ceramics, but also provides a pleasant citrus flavor. Pour 1 tablespoon of lemon into a dirty cup and fill it with hot water. After 5 minutes, pour out the solution and rinse the cup lightly with running water.
Life hack with salt
This remedy was often used by our grandmothers in times of shortage. It is still relevant today due to its environmental friendliness and effectiveness. Put a little fine salt on a sponge and clean the dirty cup with it. The plaque will come off instantly. Then rinse the dishes in cool water.
Earlier, OBOZREVATEL told you how to clean a dirty kettle spout.
Subscribe to OBOZREVATEL' s Telegram and Viberchannels to keep up with the latest developments.