Trending:
How to get rid of spiders in the house if it's a pity to kill them: a penny spray will save the goodies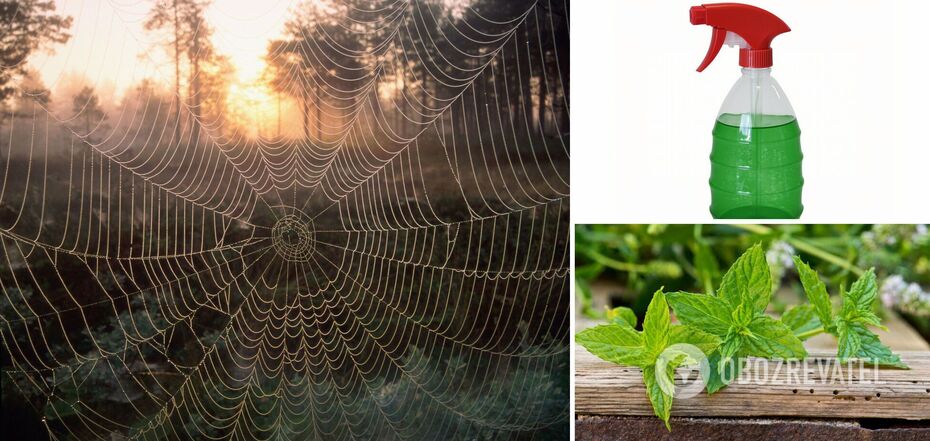 How to get rid of spiders in the house
Spiders are not very pleasant creatures. Although spiders living in Ukraine are generally harmless, you still want to stay away from them.
Spiders are especially active in attacking homes in the fall. The Country Living magazine has told us how to make a penny spray that will help get rid of spiders.
This life hack is suitable for those who do not want to kill creatures that pose no threat. Instead of catching spiders around the house and throwing them outside, it would be more useful to know how to prevent them from entering the house.
In the United States, a research team has created a unique natural repellent that will effectively protect your home from insects. This mixture will make spiders "retreat in the opposite direction"
Ingredients:.
Step 1. Vacuum your home and dust to get rid of any cobwebs.
Step 2. Pour water into a spray bottle and add 20 drops of peppermint oil.
Step 3. Spray the two-component solution around the room, paying special attention to the corners.
Step 4. Repeat the procedure once a week. If spiders still appear, spray every few days.
Step 5. Keep the windows open to allow fresh air to enter while spraying.
The spray does not harm the spiders, but simply scares them away from entering the house.
You can also plant peppermint around the perimeter of the house - the pests cannot tolerate its smell.
By the way, chestnuts are also said to repel spiders. A few chestnuts on a shelf with clothes will not do any harm, but can save arachnophobes from unnecessary stress.
Earlier, OBOZREVATEL told how to get rid of moths in kitchen cabinets.
Subscribe to OBOZREVATEL 's Telegram and Viber channels to keep up with the latest developments.