Trending:
How to get rid of scratches on a mirror: three quick ways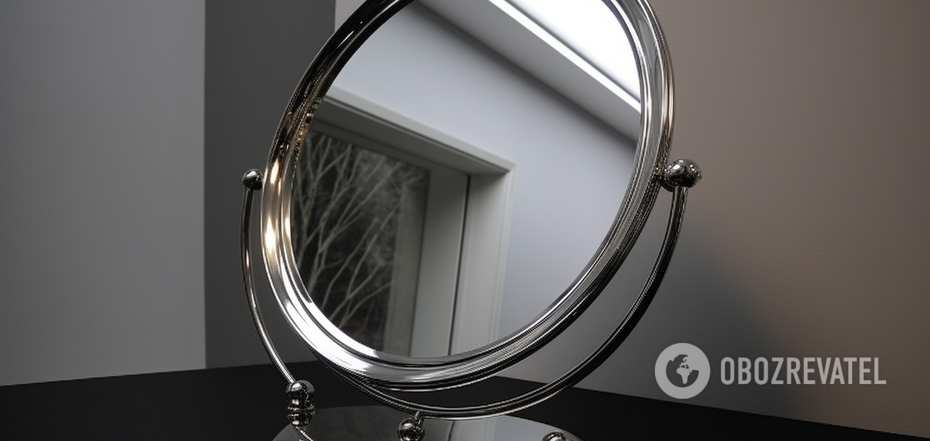 How to clean scratches on a mirror
You need to be careful with mirrors - accidentally touching or dragging something sharp across them can seriously damage the glass. And even a perfectly washed and cleaned room will look untidy if there is a dirty, scratched mirror.
The smooth, delicate surface quickly becomes covered with plaque, sebum, and stains, and sometimes serious scratches appear on it. OBOZREVATEL has gathered the best tips to help you quickly update old mirrors.
Life hack 1
Our grandmothers used to wipe their mirrors with newspapers in the absence of alternatives. Obviously, this is not the best option. Firstly, the glass may be stained with paint, and secondly, hard paper can even scratch the surface. The best alternative is disposable paper towels that absorb excess liquid, do not leave stains, and do not harm mirrors.
If small scratches appear on the surface, experts advise trying toothpaste. It should be homogeneous and free of abrasive particles. Apply a small amount of toothpaste to a soft cloth or sponge and gently wipe the damaged area in a circular motion.
Then rinse with water and wipe dry with a napkin or cloth. The components of the toothpaste will polish small scratches and clean the mirror with high quality.
Life hack 2
Baking soda is an indispensable cleaning tool, even for cleaning mirrors. You need to make a paste by mixing baking soda and water until a thick consistency is formed. Apply the mixture to the damaged area and rub it in gently, without pressing, using a soft cloth.
After that, rinse the mirror thoroughly with water and wipe it dry with a napkin - according to experts, scratches will visually become smaller.
Life hack 3
Metal polish will help remove more serious scratches. Experts recommend applying a small amount of the product to a soft cloth and gently wiping the damaged surface with it. It is important to follow the instructions on the product label. If used correctly, the polish will smooth out even deep scratches and restore the mirror.
Earlier, OBOZREVATEL talked about three cheap life hacks for cleaning windows.
Subscribe to OBOZREVATEL's Telegram and Viber channels to keep up with the latest developments.