Trending:
How to get rid of Phytophthora easily: instant handy hacks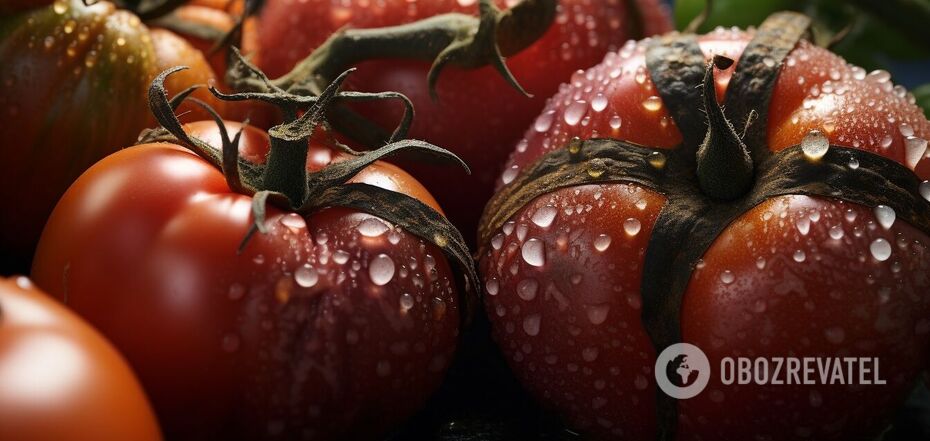 How to get rid of Phytophthora
Phytophthora is a common and dangerous disease of garden crops that most often appears on tomatoes. Fungal microorganisms are hardy and resistant to weather conditions and can infect not only fruits, but also soil and equipment.
The owners are trying to protect their vegetable garden and garden, so they are looking for different ways to get rid of the disease. OBOZREVATEL found effective means that will help to cope with it.
Phytophthora infestation can be identified by such signs as rotting of the vegetative part of the plant and fruits, the appearance of brown spots on the stems and leaves and white patina on the back of the leaves.
As soon as you see this, you need to act immediately. If most of the seedling is infected and damaged, it should be ripped out and burned to prevent the germs from spreading to other plants.
Seedlings can be cured by making an effective solution from the preparation "Phytosporin" or analogs. Make the solution according to the instructions and spray the bushes with it in the evening. The procedure should be carried out in dry weather without wind.
If you did not find such a mixture, then it can be replaced with the drug "Trichodermin". It will also help to effectively cope with the disease.
Use this solution to prevent the disease and treat the plant once every two to three weeks. This will be enough to avoid germs.
Earlier OBOZREVATEL told how to restore the soil on the bed, where tomatoes grew, even before the onset of cold weather.
Subscribe to OBOZREVATELchannels in Telegram and Viber to be aware of the latest events.