Trending:
How to get rid of mustiness of towels and mats in the bathroom: tips from experts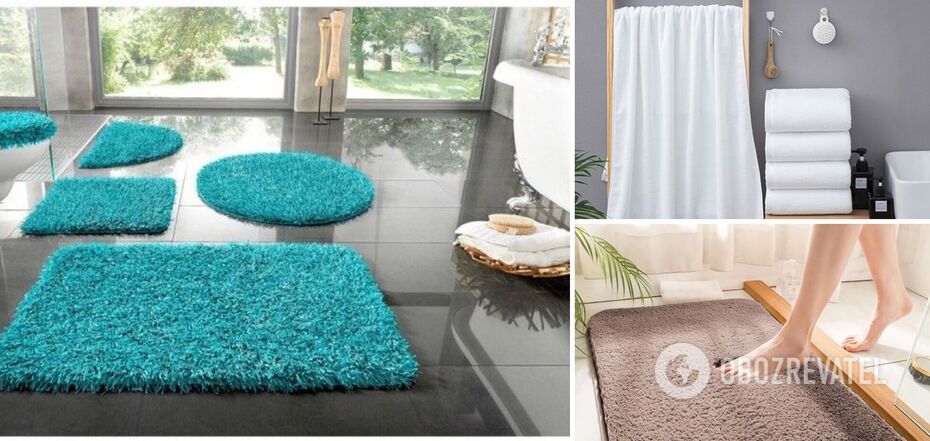 How often do you need to wash doormats and towels
Washing mats and towels regularly is a tedious affair, especially when doing laundry for a large family. However, to prevent moisture and mold, washing mats should be done regularly.
Bathroom towels and mats can be the perfect breeding ground for bacteria and germs. Cleaning them regularly is important to maintain good hygiene, says the Express.
Experts say bath mats should be replaced every two years.
"Towels tend to take on a musty smell when there is mold on them. It is therefore important to dry them thoroughly after washing," explained Olivia Young, chemist and cleaning expert at Astonish.
You need to allow space for air circulation and even drying.
But if an unpleasant odor still appears, experts suggest a few simple tricks.
First of all, wash towels or rugs at a high temperature using white vinegar. Turn on the intensive washing mode on your washing machine and select a temperature of at least 40°C. In addition to vinegar, you should add powder and rinse aid.
To prevent mold, Yang recommended washing mats separately from other items.
After washing, mats and towels should be kept on the radiator or in the fresh air until they are completely dry.
Bathroom mats are best washed every three to seven days.
Earlier OBOZREVATEL told what two ingredients will help to remove white plaque in the bathroom.
Subscribe to OBOZREVATEL channels in Telegram and Viber to keep up to date.