Trending:
How to get rid of mold on window sills: simple ways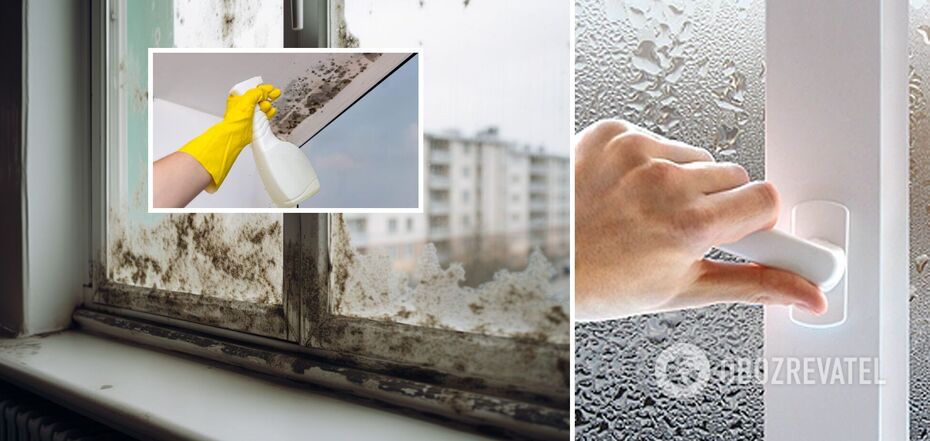 How to clean a window sill from mold
Mold is toxic and dangerous to your health. It is a type of fungus that occurs in places with high humidity. The cause is most often temperature differences, improper insulation, an old roof, damp walls or poorly installed windows. When noticing mold on a windowsill, many people simply underestimate the extent of the problem.
There are several ways to quickly get rid of harmful fungus. Edition Sante Plus told about the most effective.
White vinegar
First, the window sill and frames should be dried with a paper towel. Then experts advise pouring white vinegar into a sprayer and treating the damaged places. Vinegar should be left in an hour, and then clean the surface with a brush.
Bleach
You can additionally treat the window sill with bleach. This will get rid of the unpleasant odor. In a sprayer, mix bleach and water in a ratio of 1:1. After spraying the infected areas, rub them with a brush, then rinse with water and dry.
How to prevent mold
Mold is a very common type of fungus whose spores are constantly in the air. Once on damp surfaces, the spores begin to multiply rapidly. To prevent mold, it is advisable to keep the humidity in the house at 30% to 50%. Mold begins to form within 24-48 hours of condensation.
Safe mold remedies for allergy sufferers
Mix 1 teaspoon of tea tree oil in a cup of water. Spray the mixture on the stains and then wipe with a cloth.
Mix a cup of borax (borax is the folk name for sodium tetraborate) in 1 liter of hot water. Pour the mixture into a spray bottle and spray on the mold stains. Leave it on for half an hour, then wipe it off with a cloth.
Pour hydrogen peroxide into a spray bottle and spray it on the mold stains. Leave it on for 10 minutes and wipe with a cloth.
Mix half a teaspoon of baking soda with water in a sprayer. Then spray the stains and rub with a brush.
Earlier OBOZREVATEL told how to get rid of mold on the walls.
Subscribe to the channels OBOZREVATEL in Telegram and Viber to be aware of the latest events.