Trending:
How to get rid of mold in the washing machine: a cheap way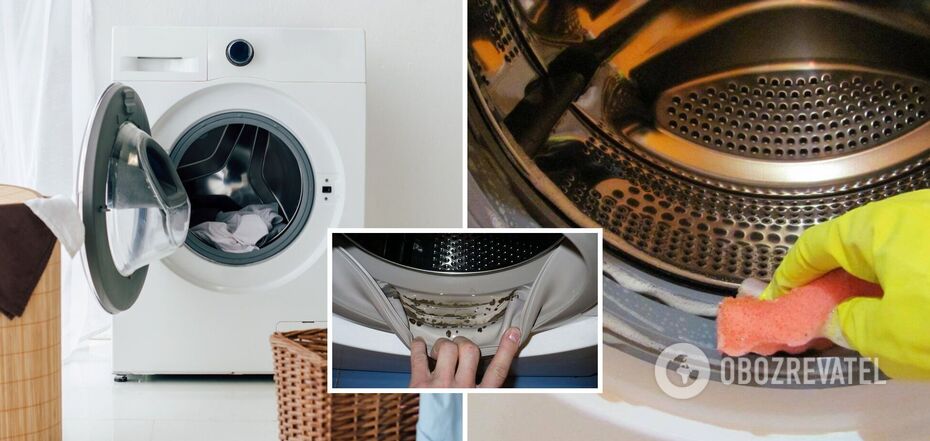 How to clean the washing machine from mold
There are several reasons why mold can appear in the washing machine. Among the most common is the lack of proper ventilation and timely cleaning.
More often, mold occurs under the seal in the front of the washing machine. How to quickly get rid of the fungus, told the publication Express.
In the social network Facebook on the page "Tips of Mrs. Hinch" (real name Sophie Hinchliffe) share actionable hints on how to clean the washing machine from mold.
Users advised to try white vinegar. You need to abundantly moisten a rag with vinegar and put it in the rubber seal. It is better to leave the rag for a few hours or overnight. Then turn the machine on to a hot wash, adding half a cup of vinegar. "This should stop any mold," Alison Whiteman noted on social media.
It is also recommended to leave the door open to allow the water to dry completely.
In addition to cleaning the seal, the drawers and drum of the washing machine should be cleaned regularly.
Mia Powell advised using vinegar along with baking soda. Mix the baking soda and vinegar to a paste-like consistency, put the mixture in the drum or seal and wash the soiled areas thoroughly.
To help get rid of unpleasant odors in the machine, you can add some scented disinfectant.
It is also worth treating the washing machine with a mildew removal spray. You can buy it in supermarkets and specialized stores. Mildew is better cleaned with an old toothbrush, but carefully so as not to scratch the surfaces.
Earlier OBOZREVATEL told how to properly wash a blanket in the machine, so as not to spoil it.
Subscribe to OBOZREVATEL channels in Telegram and Viber to keep up to date.