Trending:
How to get rid of moisture and odor in shoes: effective home methods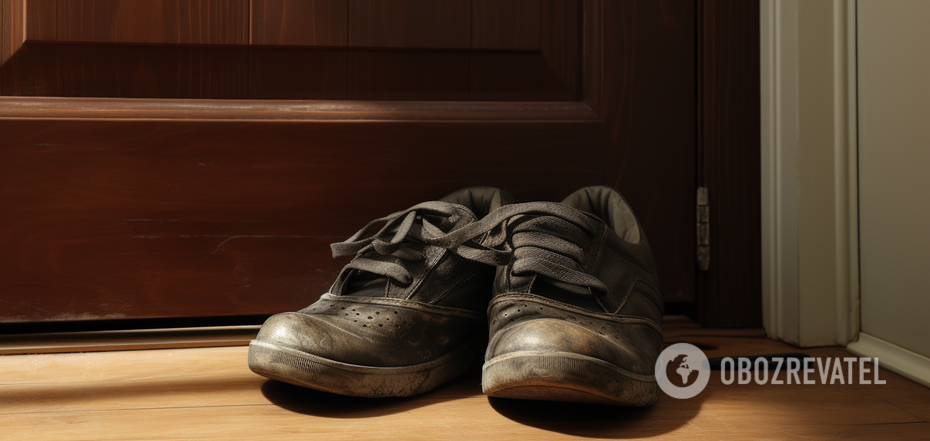 It's time to get ready to protect your shoes from autumn slush
With the onset of autumn, we finally switch to closed shoes, which means that the problem of humidity inside is back again. We need to fight it from two sides. The first step is to solve the issue of sweaty feet. But it is equally important to dry your shoes, because it is because of excessive moisture that they can start to smell unpleasant.
OBOZREVATEL has collected several life hacks that will help remove excess moisture inside any pair. To do this, you will need simple tools at hand and cotton socks or small bags made of natural fabrics.
Baking soda
This product absorbs moisture perfectly and at the same time has powerful deodorizing properties. Pour a little baking soda into a sock or bag and leave it inside each shoe or sneaker overnight. In the morning, the excess moisture should be gone.
Coffee grounds
The absorbent properties of the beverage residue are not as powerful as those of baking soda, although the grounds still attract a certain amount of moisture. But coffee will cope with the odor perfectly. It will also leave behind a light, pleasant scent. The method of use is the same as with soda.
Tea bags
It's not the tea itself that has an absorbing effect, but the material used to make the bag. But the brew itself, especially green tea, perfectly neutralizes foreign odors and has a mild antibacterial effect, which is also important in the fight against this problem. There is no need to put tea in your socks. Just put a few dry bags inside your shoes at night and throw them away in the morning.
Vinegar
Vinegar solution can be used on shoes if you have enough time to dry them well. Mix water in equal proportions with vinegar in a spray bottle and gently spray the inside of the shoe with the liquid. Then let it dry completely. Thanks to its antibacterial properties, vinegar will help remove unpleasant odors.
Newspapers
Newspaper is very absorbent and will help dry even very wet shoes. Crumple up a few sheets of newspaper and put them inside a wet pair. If the shoes are very wet, replace the paper after a few hours. Keep your shoes in a warm place to speed up drying, but not in close proximity to heat sources such as a radiator or heater.
Earlier, OBOZREVATEL told you how not to rub your feet with new shoes.
Subscribe to OBOZREVATEL 'sTelegram and Viber channels to keep up with the latest developments.