Trending:
How to get rid of mice in the house without traps: top tips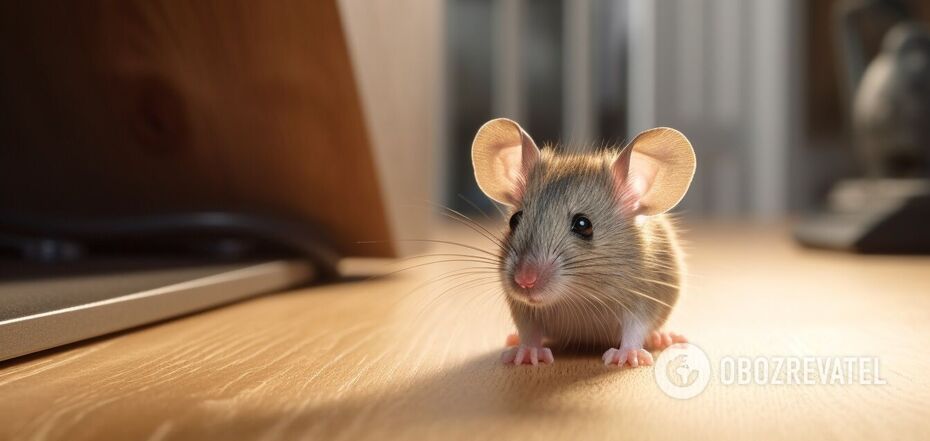 How to get rid of mice in the house
Mice transmit various infectious diseases, damage walls, baseboards, floors in the house, and feed on food scraps. Owners often face this unpleasant problem and look for ways to get rid of rodents as quickly as possible.
OBOZREVATEL has collected the main tips to help avoid the appearance of mice. You don't need to spend money on expensive chemicals that can harm human and pet health.
Holes
Rodents enter the house through small cracks, so you need to block any entrance for them first. Carefully inspect the rooms and fill all the holes with a mixture of clay or construction foam.
Cleanliness
Keep your home and yard clean, as mice are attracted to food scraps and garbage. Store food in airtight containers and clean your home on time. This will help to avoid the appearance of rodents.
Odors.
Some odors can scare away mice. You can use peppermint essential oil. Soak small pieces of cotton wool in the oil and place them near all entrances and openings. You can also use aromatic spices such as cloves or cayenne pepper. Sprinkle the mixture in a corner near the door.
Ultrasonic devices
You can buy a special ultrasonic device that will scare away rodents and even insects. All you have to do is plug it in. The device will not interfere because high-frequency sounds are invisible to humans.
Earlier, OBOZREVATEL published the hunting cat breeds that are the best at catching mice.
Subscribe to OBOZREVATEL's Telegram and Viber channels to keep up with the latest developments.