Trending:
How to get rid of mice in the barn and vegetable garden: an unusual method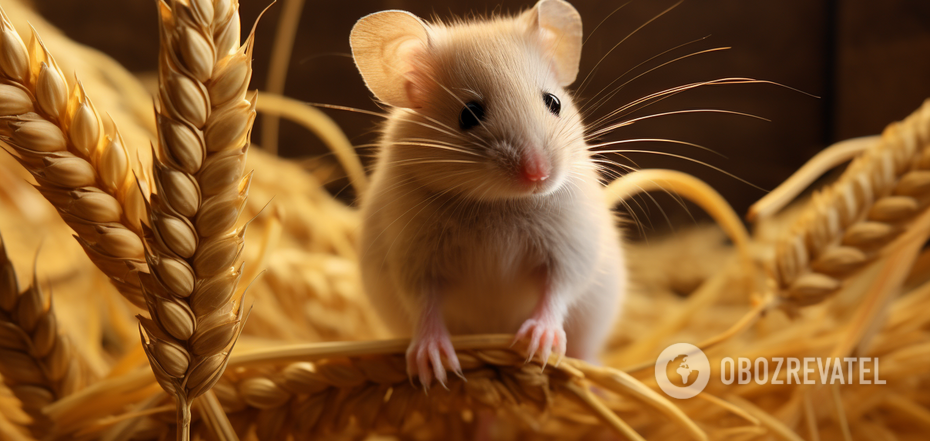 How to get rid of mice
With the onset of cold weather, mice begin to look for comfortable and warm conditions, so they move from damp basements to sheds or heated rooms. These pests feed on plant foods and can cause considerable damage.
Mice not only cause significant damage to agricultural production but they are also carriers of diseases. OBOZ.UA tells you about an unusual way to keep mice away from your pantry and home.
Why mice are harmful
Mice contaminate everything around them with their feces and urine. They can damage clothes, chew on books, or ruin interior items.
Mice are carriers of infectious diseases that are dangerous to humans:
salmonellosis;
hepatitis;
encephalitis;
toxoplasmosis, etc.
How to deal with mice
There are more humane ways to keep mice out of your home and garden. If you don't want to use mousetraps, chemicals, and ultrasonic repellers, you can try simpler methods of dealing with uninvited guests.
Common crops such as coriander and daffodils will help. You just need to place daffodil bulbs mixed with coriander on the site. It's not just about the garden as they can be placed in the barn or in the house. This combination will quickly and effectively scare away rodents. Mix daffodil bulbs with ground coriander and spread the mixture in places where mice have been spotted.
The so-called "biological weapon" against mice is also a marsh rosemary. This is a heather family shrub with thick lignified roots that grows up to 90-125 cm in height. You should plant it in the garden or spread it in places where pests scratch.
Earlier, OBOZ.UA shared how to drive moles out of the garden.
Subscribe to OBOZ.UA on Telegram and Viber to keep up with the latest events.