Trending:
How to get rid of mice and rats in a private house: effective methods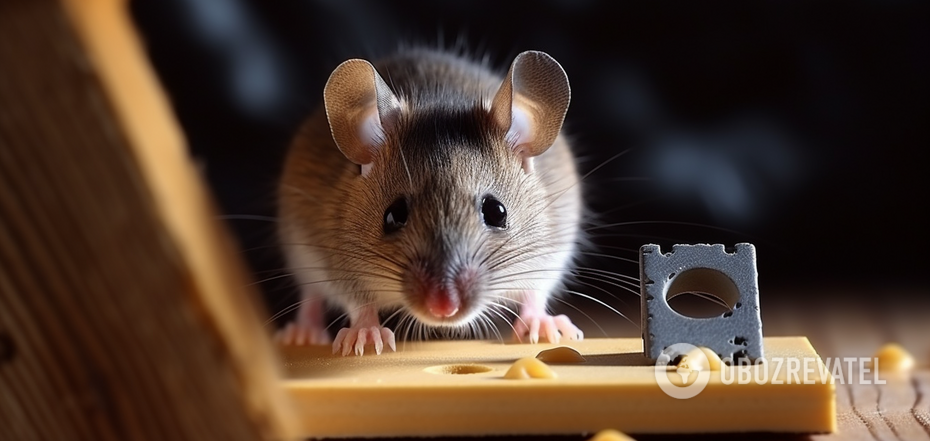 How to get rid of rodents
With the onset of cold weather, rodents settle in private homes and summer cottages. This mass migration causes a lot of trouble for the owners. Rodents can destroy grain, spoil food, chew on furniture, gnaw through wooden floors and wiring.
The biggest danger is that mice and rats are carriers of many diseases. OBOZ.UA tells you about ways to get rid of rodents in your home.
The biological method
Let's start with the simplest and most pleasant thing - get a cat. Over the centuries, specially bred breeds of animals have been developed that effectively help fight rodents.
The ultrasonic method
You don't have to kill rodents, you just have to create unfavorable conditions for them. There are ultrasonic repellers on the market today with different power levels. This is an effective and safe way to scare mice and rats away from your home. Ultrasound creates conditions under which rodents cannot continue to live and reproduce in a certain area. In addition to the many advantages, there are also disadvantages: you should take into account the material from which the house was built. For example, drywall does not transmit ultrasonic waves at all.
Another disadvantage is the risks: rats can get used to a specific ultrasound frequency over time and stop being afraid of it. Therefore, such devices should be changed periodically.
Mechanical traps
Mousetraps are often used in private homes and summer cottages. Traps are a traditional method that will help if you have several rodents in the room. The choice of traps is quite large: from ordinary mousetraps to house traps. The latter is less radical: the animal will go inside to get the bait, while the door of the house will simply close - and the rodent will not suffer from pain.
Folk methods
Folk remedies for rodent control include the following options:
quicklime with sugar;
cork shavings mixed with porridge;
crushed glass mixed with liquid bait.
Chemicals, or poisons in simple terms, continue to be popular. This is a radical and toxic method, which, although it is the most effective, is not humane. Chemicals are divided into intestinal - that is, those that enter the body of rodents through the intestines and fumigants - through the respiratory tract. Rats reproduce rapidly and massively and, being carriers of more than 30 diseases, are quite dangerous for humans.
Earlier, OBOZ.UA told how to drive moles out of the garden.
Subscribe to OBOZ.UA channels in Telegram and Viber to keep up with the latest events.