Trending:
How to get rid of limescale on faucets: folk life hacks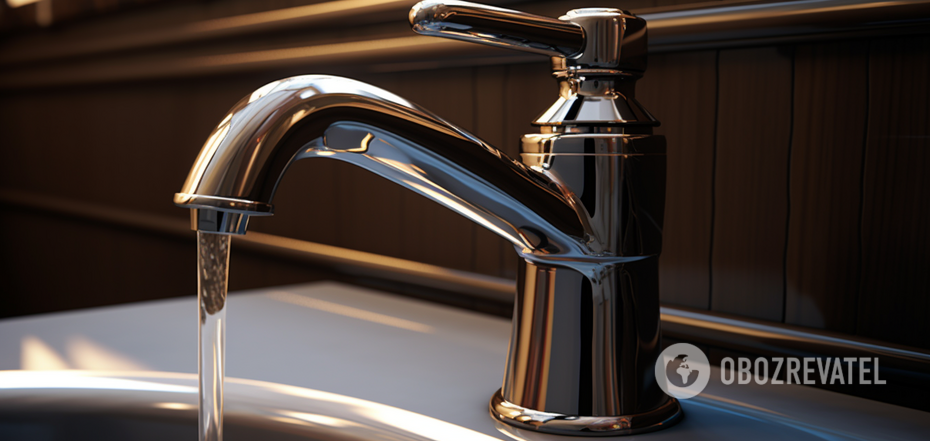 Simple home remedies will not only remove plaque from the faucets, but also return them to shine.
Hard water, which flows in water pipes, leaves a lot of stains on the plumbing. Magnesium and calcium salts, which are quite a lot in it, settle as a plaque when the drops dry up. And this greatly spoils the appearance of sanitary ware and tiles. It takes a lot of effort to get rid of this nuisance. At the same time, some of the chemicals that can deal with it are too aggressive for some materials, and some need friction and leave scratches.
Fortunately, cleaning experts know how to get rid of lime scale on faucets and faucets effectively and without excessive effort. OBOZREVATEL has collected several recipes based on home remedies.
White vinegar
This is the most effective remedy, because its basis is a weak acid - it destroys the structure of lime, after which it is easy to remove even with a soft sponge. Vinegar is best applied in the form of lotions. To do this, you need to generously moisten a piece of cloth with it and apply it to the contaminated area. For example, wrap the faucet. Such a lotion is left to act for a while. For a thin layer of lime will be enough and 30 minutes, in complex cases you can withstand and 4 hours. If necessary, the cloth can be additionally moistened with vinegar, so that it does not dry out. After that the cloth is removed, the treated surface is wiped with a soft brush or sponge, rinsed with water and wiped dry.
Soda paste
A mixture of baking soda and water will gently remove lime scale mechanically. The abrasiveness of the product is moderate enough, so it should not leave scratches. In the amount of baking soda necessary to treat the dirty area, gradually add water little by little and mix to make a thick paste. It is applied to the faucet for 2 hours. After the product works well, the surface is treated with a brush or sponge and the residue of soda is thoroughly washed off.
Household soap
A gel made from ordinary laundry soap is also very effective against limescale. To prepare it, you need to grate a sufficient amount of soap on a fine grater and pour a small amount of hot water for a whole day or overnight. When the soap dissolves and a gel-like substance is obtained, it will need to treat the area with stains and leave the remedy for two hours. At the end of the faucet is cleaned with a soft brush or sponge, rinse with water and wipe dry. This gel also polishes the faucets well, leaving them shiny.
Earlier OBOZREVATEL told what cosmetic product will help to get rid of even a persistent odor from the toilet bowl.
Subscribe to OBOZREVATEL channels in Telegram and Viber to be aware of the latest events.