Trending:
How to get rid of dandelions from the lawn forever: the best method is named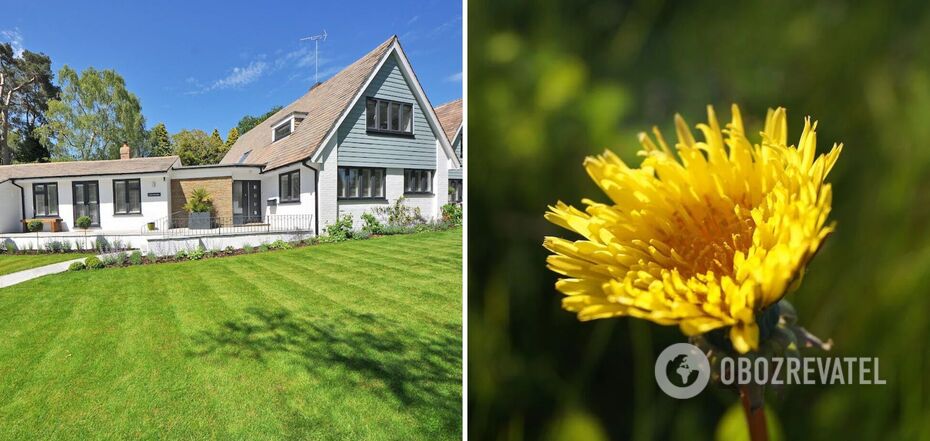 How to permanently get rid of dandelions from the lawn
At first glance, dandelion is a harmless plant with beautiful bright yellow flowers. But its powerful root system absorbs all the nutrients from the soil, which slows down the development and growth of other seedlings.
Because of its ability to spread rapidly, it can survive in almost any environment. OBOZREVATEL has found an effective method to help deal with this.
Some chemicals can have a negative impact on a tidy lawn, so it's better to get rid of the unwanted plant with garden tools. You can choose a small hoe, a shovel, or even a trowel.
If you just pull the flower out, it will sprout again after a while. You need to remove the entire root. Use garden tools to carefully dig up the plant so that no roots remain in the soil. Get rid of the dandelion because its seeds can be scattered by the wind and it will sprout again.
You can also try mowing the lawn regularly. The dandelion will not survive constant mowing and will die. But do not forget to collect the remains of the plant from the site.
You can also get rid of weeds with a mixture of vinegar and baking soda. Mix baking soda and vinegar in a 1:2 ratio. For a greater effect, add a tablespoon of dishwashing detergent, stir everything and spray it on the desired areas.
Repeat the steps every day until the plants begin to wilt.
Earlier, OBOZREVATEL told you what flowers to plant in a flower bed to protect other plants from weeds.
Subscribe to OBOZREVATEL 's Telegram and Viber channels to keep up with the latest developments.