Trending:
How to get rid of clogs in the bathroom and kitchen: simple ways to replace a master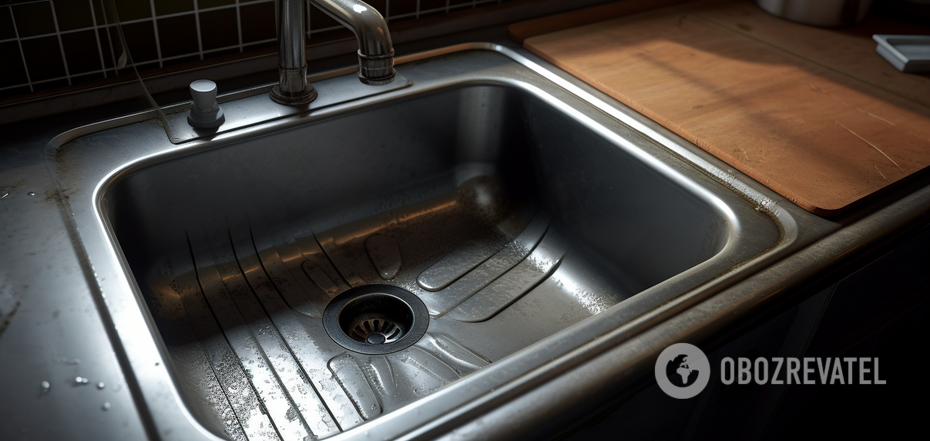 How to unclog the sink
Typically, clogged pipes in the kitchen sink or bathroom are caused by soap and grease plugs. Sometimes hot water helps: just open the tap and wait at least 10 minutes for the pressure to clear the blockage.
However, in most cases, a simple flush is not enough to clean the pipes from various deposits. OBOZ.UA has collected the top life hacks that will help you save money on calling a plumber and clear blockages in the bathroom and kitchen.
Prevention of blockages
Experts advise that to prevent blockages, pour several liters of hot water into the drain hole once a week, with the addition of baking soda. Or you can use laundry detergent. Pour 2-3 tablespoons of powder into the drain and leave it for at least 30 minutes - during this time, the granules will begin to interact with dirt and grease. Then rinse the drain with running water.
Baking soda and vinegar
Baking soda and vinegar are the most effective way to deal with clogs. The procedure is quite simple: pour ¾ cup of baking soda into the pipe and then pour the same amount of vinegar. Close the hole with a cork and wait 10-15 minutes, then rinse with hot water. These two components will react chemically to release carbon dioxide. Fat and soap deposits will quickly dissolve in this environment.
Citric acid
Dissolve 2 sachets of citric acid in hot water and pour it into the drain hole - if the sewer pipes are metal. If the pipes are plastic, wait until the solution has cooled to 70-80 degrees. Citric acid will act on the deposits on the walls and remove the blockage in 15-20 minutes, after which you need to drain the cool water.
Tartaric acid
Tartar or potassium hydrogen tartrate is the potassium salt of tartaric acid found in the juices of many plants and fruits, mostly grapes. In fact, it is a by-product of winemaking,
The small, colorless crystals act effectively as acids. To clean the pipes, you should take the following proportions:
250 g of salt;
250 g of baking soda;
a quarter cup of tartar.
Pour ¼ cup of the mixture into the drain and cover it with a glass of hot water. The product will act quickly, in 5 minutes it can be washed off with plenty of cool water.
Earlier, OBOZ.UA told you how to clean yellow stains and rust in the bathroom.
Subscribe to the OBOZ.UAchannels in Telegram and Viber to keep up with the latest events.