Trending:
How to get rid of cigarette odor on clothes and at home: effective ways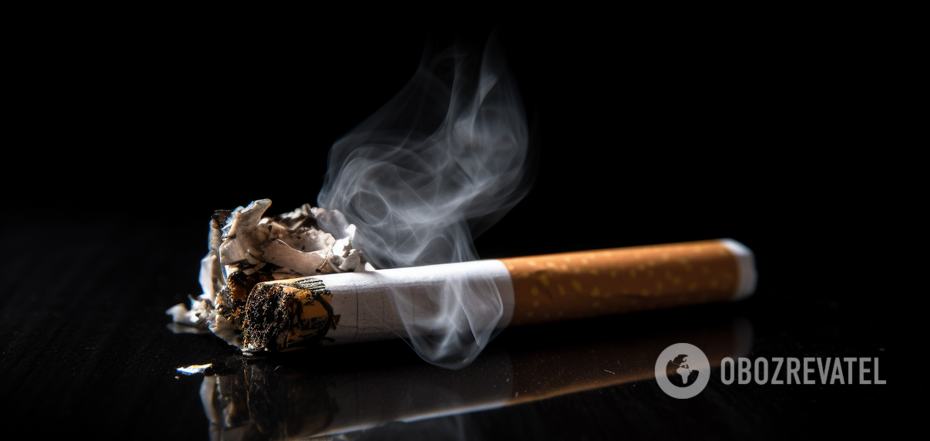 How to remove the smell of cigarettes
The smell of cigarettes is not just unpleasant but very harmful. The smoke contains chemicals that increase the risk of serious illnesses such as cancer, chronic obstructive pulmonary disease and even sudden infant death syndrome.
Smokers get used to the smell over time and do not realize how much it is perceptible to others. To know how to get rid of the smell of cigarettes on the skin, hair and clothes, read OBOZREVATEL material.
How to get rid of the smell of smoke on the skin and hair
Smoke from cigarettes settles carcinogenic residues on all surfaces, especially on the skin. Scientists warn that this can lead to several diseases. Nicotine also affects the sweat glands, making you sweat more and emphasizing the pungent smell.
You can remove the odor from the skin of your hands by washing them in a solution of warm water, liquid soap and little baking soda. Lemon also acts as an odor neutralizer.
Regular wiping of the face with cotton pads will help reduce odor, but it may not be very convenient if you apply a layer of foundation to your skin every day.
Smokers also often use hand sanitizers, wiping not only the palms of their hands but also exposed body parts. You should also be cautious here as sanitizers are usually alcohol-based, which can irritate sensitive skin.
Daily hair washing will help get rid of the smoke smell, so be sure to use both shampoo and conditioner. You can try dry shampoo as well.
How to get rid of smoke odor on clothes
When washing clothes, it is recommended to use ordinary powder and little baking soda.
Try deodorizing spray for instant results. However, it will only mask the smell of smoke. Adding essential oils like citrus, lavender or eucalyptus flavours is also popular. The oil should be diluted with water and should not be applied directly to the skin or clothes.
How to get rid of smoke odor in the room
Ventilate the room regularly and turn on the air conditioner.
Wash carpets and curtains regularly. Wipe down the fabric upholstery of the furniture as well.
Tile surfaces can be cleaned with a solution of water and white vinegar.
Install an air purifier and change the filters regularly.
Experts advise treating the carpets with steam cleaners.
Curtains, tulles and tablecloths should be washed at least once a week.
Floors should be washed with solutions containing baking soda, vinegar or citric acid, adding a few drops of essential oils.
Also OBOZREVATEL shared how to get rid of the smell of smoke from cigarettes at home.
Subscribe to OBOZREVATEL channels in Telegram, Viber and Threads to be aware of the latest events.