Trending:
How to get rid of carpet stains: a simple recipe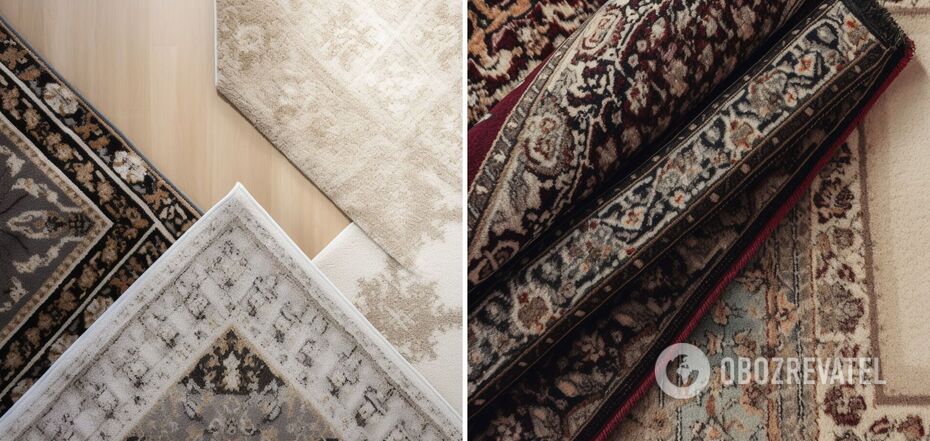 How to remove stains on the carpet
The carpet can get stains from drinks, food or pets. Housewives don't always notice the dirt right away, and after a while it's not so easy to get rid of it.
To remove old stains, you don't need to buy aggressive chemicals, you can prepare a solution yourself from available ingredients. OBOZREVATEL has found an effective way to do this effectively.
You will need ammonia and hot water. Ammonia is a powerful tool that can even cope with old stains. But use it carefully, as prolonged exposure to the substance can damage the fabric.
Put on gloves and mix ammonia and water in a one-to-one ratio. Spray or spritz the desired areas with the mixture. Then lay down a clean towel or any cloth and iron the stains.
It may take some time, but the result is worth it. If the stain remains after ironing, continue ironing until the carpet is clean.
OBOZREVATEL also told how to clean a dirty carpet so as not to ruin it. To do this, you can use soap suds. But do not rub the stains with soap, as you can damage the surface of the carpet and then leave marks.
Soap suds will easily break down grease and push deep dirt to the surface.
Shaving foam will also help remove dirt. Apply the foam to the contaminated areas and leave it on for 15 minutes.
During this time, the product will penetrate deep into the pile and dissolve stains, and push hard particles to the surface.
Earlier, OBOZREVATEL published an effective way to get rid of the unpleasant smell from the carpet.
Subscribe to OBOZREVATEL's Telegram and Viber channels to keep up with the latest news.