Trending:
How to get rid of bed bugs for good: a simple method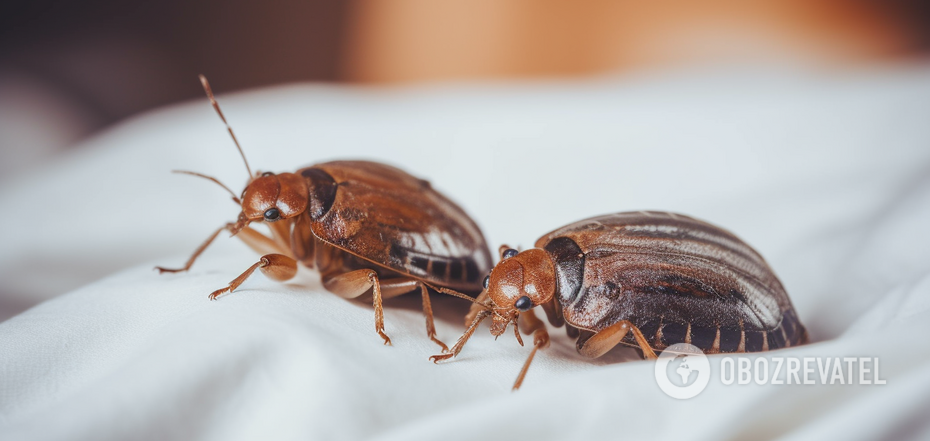 Bed bugs can be very annoying with their bites.
Bed bugs are tiny insects that live in furniture and feed on blood. If such a pest gets into the house, it can be very difficult to get rid of it. After all, these creatures reproduce very quickly (the female can lay about 500 eggs per life) and live without food for months. Bedbug bites can be painful and cause great discomfort.
OBOZREVATEL has collected some tips on how to get rid of bed bugs yourself. Yes, these methods will require some time and patience, sometimes you will have to try several of them in turn, but the result is worth it.
Preparation
First, carefully inspect furniture and corners where bed bugs have appeared to identify any infested areas. Use a flashlight and magnifying glass. Look in the smallest cracks and seams, under wallpaper and in electrical outlets.
Use a vacuum cleaner
Be sure to thoroughly vacuum infested furniture, walls, surfaces and nooks and crannies before applying the disinfectant. Ideally, use the device throughout the entire house. If you have a dry vacuum cleaner, carefully seal what you have collected and throw it away. If the device has an aquafilter, the pests should die while you're cleaning.
Wash textiles in hot water
Bed bugs cannot tolerate extreme temperatures, so collect all potentially infested textiles and wash them at a temperature of at least 60 degrees. If you have a dryer, after washing, place all items in its drum for about 30 minutes at the highest temperature. In summer, scorching fabrics in the sun for a few hours can work. Soft furniture, by the way, can also be taken out into the sun. It is desirable to choose the hottest day for such treatment.
Use a homemade spray
Blogger Seith Griffith, who runs an account with tips in TikTok, also recommended using a mixture of bleach for textiles and medical alcohol with a strength of 70% or higher. According to him, the means should be mixed in roughly equal proportions and treated where the bedbugs' nests are located. However, before that you should try the mixture for safety for the upholstery in an inconspicuous place. The blogger advised to repeat such treatment twice a week for a month to get rid of the problem.
However, in the comments, many subscribers noted that such a mixture may not be very effective. A girl who introduced herself as a pest control specialist expressed doubt that bleach with alcohol will work at all. And some noted that just alcohol would be enough for treatment.
Clean up the mess
To avoid the return of bedbugs, put the house in order - close all cracks, collect dust even in the most remote corners, put things in their places. Regularly, at least once a week, repeat thorough vacuuming. Wash the floor thoroughly, paying attention to crevices. If necessary, call exterminators who will destroy bedbugs with special chemicals.
Earlier OBOZREVATEL told about how to protect the house from spiders and flies barrier method.
Subscribe to OBOZREVATEL channels in Telegram and Viber to be aware of the latest events.