Trending:
How to fold clothes beautifully and save space: a genius Japanese method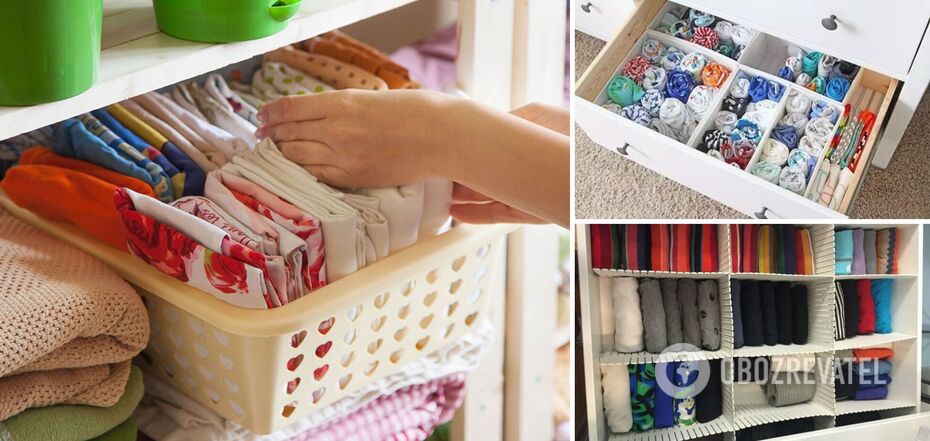 How to optimize your closet space
How many times have you wanted to go through the clothes in your closet and each time you put it off until better times? Not only is it important to tidy up regularly, but also to be able to optimize your space.
Sante Plus has shared a new method of assembling clothes, which is used in Japan. This lifehack will help to perfectly organize the space in your closet.
To get rid of clutter and disorganization in your closet for good, experts advise using the Japanese "Konmari" method.
Developed by famous Japanese consultant Marie Kondo, "Konmari" is a storage method close to the minimalist concept, but aimed at keeping only the things you need.
To start with, you need to put all your clothes in one place. The basic principle of the concept goes like this: give up what does not bring you joy and positivity.
In addition to sorting, this method allows you to fold your clothes, saving space. Marie Kondo advises to line up the edges of your clothes on the sides, fold them in half to create a perfectly straight line along the front half, and then wrap them on themselves like a log.
Recently, the new Japanese method of garment assembly has become more popular. Indeed, it is more efficient than the Konmari method. This innovative technique allows you to fold clothes so that they take up as little space as possible in your closet. The method involves using a series of very precise folds to produce a cubic shape for each garment. This makes it easy to fit things into a drawer or shelf, saving space.
This method also involves the use of a folding table that will help to fold and place the clothes accurately and evenly. Experts note that it is important to fold clothes immediately after washing - this will help to preserve the shape and avoid creases. This way you can optimize the space in your closet, taking care of your clothes.
Earlier OBOZREVATEL told how to refresh clothes without washing.
Subscribe to OBOZREVATEL channels in Telegram and Viber to be aware of the latest events.