Trending:
How to fertilise currants in autumn: an unusual way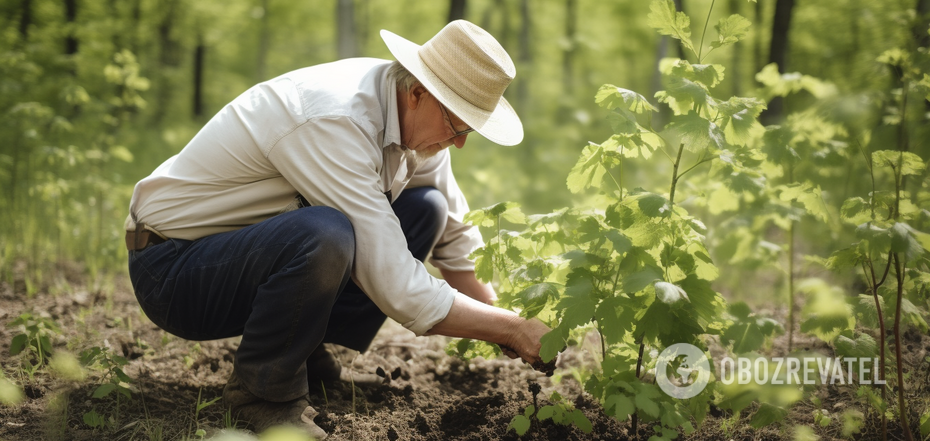 Fertiliser for currants
Currants need fertilisation in autumn, because after the fruiting period, the bushes and soil are quite depleted. To survive the cold winter, currants need nutrients.
Experienced gardeners recommend feeding the bushes twice: at the end of September and in the last days of October. OBOZREVATEL talks about an unusual but effective method of autumn feeding.
Autumn feeding of currants
It is best to use environmentally friendly natural fertilisers; in autumn, currants do not need strong chemicals.
By mid-September, most gardeners have already dug up and sorted out the potatoes. The question always arises: what to do with potatoes that are too small? The answer is simple: try feeding currant bushes with them.
Step 1. Cut the small tubers in half and place them under the bushes.
Step 2. Cover the potatoes with a layer of mulch - you can use humus.
Step 3. To provide additional insulation, put straw or hay on top.
Potatoes have a large supply of nutrients. This fertilisation will ensure a bountiful berry harvest next season. Potatoes will enrich the soil with potassium and starch. The advantage of potato fertiliser is also its long-lasting effect: the root system will begin to absorb valuable trace elements in autumn and continue to do so in spring, after the winter frosts. According to experts, the berries will become larger and sweeter.
It is better to forget about nitrogen fertilisers in autumn - there is simply no need for them. After the fruiting period, it is no longer necessary to increase the green mass, the growth of the root system becomes important.
You can also feed currants with chicken manure. It is applied in dry form at the rate of 0.8 kg per 1 sq. m or diluted with water in a ratio of 1:15. The solution should be applied in the aisles and combined with the previous watering to prevent the roots from getting burned.
What soil to choose for currants when transplanting
Currants grow best in loamy and sandy loamy soils. Clay soils do not dry out well and have a low air content, so the root system develops very slowly and the bushes do not receive enough nutrients.
Sandy soils are also not the best choice for currants. They are too loose, so they do not retain moisture well. The roots will suffer from drought and a lack of useful microelements.
For currants to grow better, you should plant the bushes at a distance of at least 2 metres from each other. What you need to remember when transplanting and what other life hacks for fertilising are available - read the article.
Earlier, OBOZREVATEL told how to prepare your garden for autumn: what you should definitely do in August.
Subscribe to OBOZREVATEL's Telegram, Viber and Threads channels to keep up with the latest developments.