Trending:
How to feed tomatoes with eggs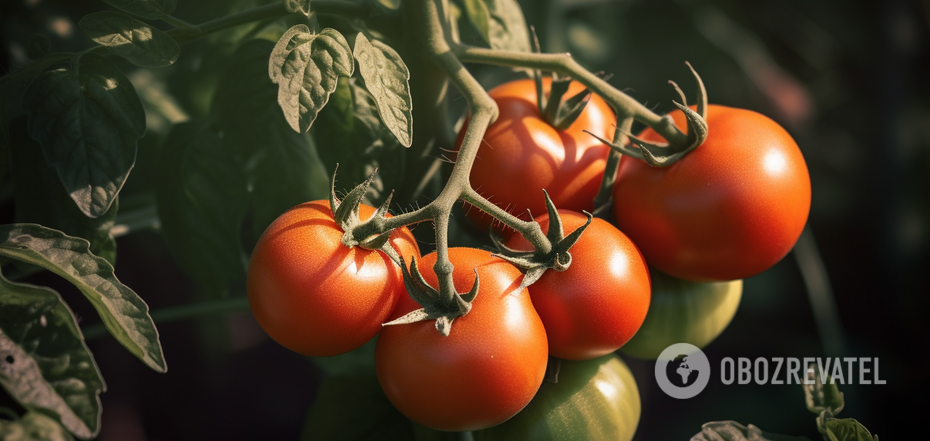 The combination of egg and garlic gives tomatoes nourishment and protection.
Even though the season of homegrown tomatoes is slowly coming to an end, the plants still need to be nourished. Ordinary products that can be found in every kitchen should be used to saturate the soil under the bushes with the necessary substances quickly.
As OBOZREVATEL found out, chicken eggs and garlic will help. Acting together, they release nutrients slowly and help the soil to retain moisture.
What are the benefits of eggs and garlic
Eggs are a reservoir of a concentrated amount of nutrients, including proteins, fats and micro- and macronutrients. In particular, eggs contain calcium, magnesium, iron and phosphorus, as well as many vitamins.
Garlic contains zinc, sulfur and selenium. Together they take a long time to decompose in the soil and release nutrients slowly. Soil enriched in this way becomes richer and more fertile, helping plants to grow faster and be more resilient.
How to feed the soil with eggs and garlic
To enrich the soil, you need to take a raw chicken egg and make a hole in its shell. It is important to break through the protective film that separates it from the liquid contents. A garlic clove is then placed inside the egg. Thanks to the aromatic and burning substances in its composition, it will provide an insecticidal effect, deterring harmful insects from the soil.
The prepared egg is buried near tomato bushes not very deep. The bed should be then watered with settled water. Thus, you can enrich the soil not only for tomatoes. A similar feeding will be useful for other vegetables like cucumbers and peppers. Flowers and ornamental bushes will also love it.
Earlier OBOZREVATEL shared the original method to protect corn from pests.
Subscribe to OBOZREVATEL channels on Telegram and Viber to be aware of the latest events.