Trending:
How to feed cabbage in August and whether it should be watered in September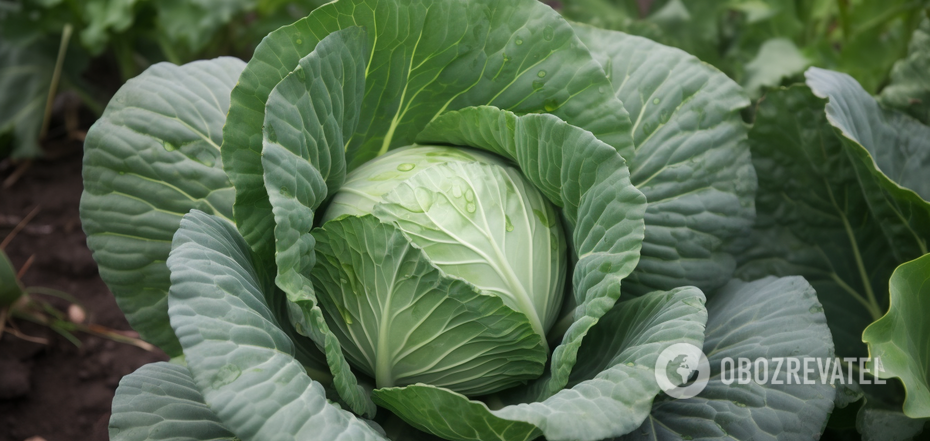 How to feed cabbage in August
White cabbage is known for loving moisture. Adhering to an optimal watering schedule will contribute to a bountiful harvest.
If there is a lack of moisture, cabbage will wilt and drop leaves, but excessive moisture will not be good either. To know how to feed cabbage in August and whether it should be watered in September, read OBOZREVATEL material.
How to water cabbage at the end of the season
Cabbage needs a lot of water when forming cobs. Medium-ripening varieties are formed in July, while late-ripening are ready to be harvested in August and early September. However, you should not stop watering even in early September.
Take into account the weather conditions. In the absence of precipitation, you should water cabbage no more than once every 2-3 days. The calculation is simple: take 2 buckets of water per 1 square meter of bed.
Cold water will cause stress to the plant. The temperature should be 20 °C on average.
When to stop watering
Watering should be stopped 2-3 weeks before harvesting. Inspect the cabbages. If they are dense, water can lead to cracking.
How to feed cabbage
Cabbage needs feeding at the end of August as well. The easiest way is to scatter compost on the bed and water the soil generously.
You can use a store complex fertilizer. The solution should be prepared by the instructions and watered at the rate of 10 liters per 1 square meter.
It is desirable to conduct fertilization at the end of August and in September weekly.
It is also important to comply with the rules of crop rotation. Experienced vegetable gardeners do not advise planting cabbage on the bed where potatoes used to grow, because the tubers take away almost all the nutrients from the soil, leading to cabbage dying. Read the material to know what not to plant near each variety.
Earlier OBOZREVATEL shared what to cut cabbage with so that there were no holes in the leaves.
Subscribe to OBOZREVATEL channels on Telegram and Viber to be aware of the latest events.