Trending:
How to fall asleep in minutes: a simple trick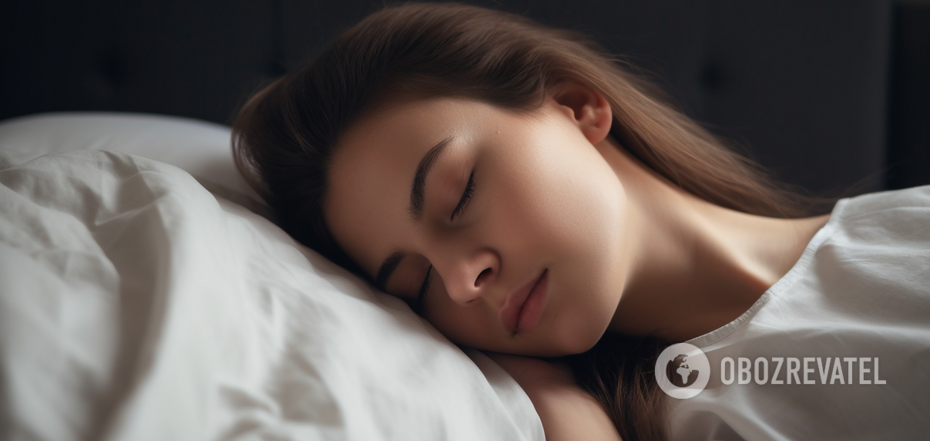 Stress provokes insomnia
Under conditions of constant stress, the body quickly becomes exhausted. Russian shelling, nightly air raids, stress, tragic news, tension, panic attacks, and a sense of helplessness lead to sleep disturbances.
It's important to be able to distract yourself from the situation and find time to rest regularly. The Leicester Mercury revealed how to fall asleep quickly in a matter of minutes.
Brain tapping combines CBT (cognitive behavioural therapy) with some principles of traditional Chinese medicine and kinesiology.
Sleep expert Dr Daisy May described the technique in detail: "You need to press or lightly tap 7-9 times on three areas of the face (around the eyes, under the nose and under the lips), then on the collarbones and armpits, and finally on the crown. At the same time, you should say out loud the problems that bother you and assess their negative impact on a scale from 1 to 10."
Experts say that this will help get rid of anxiety that keeps you awake. The technique relaxes the body and brain.
Although the effect of simply tapping may seem a bit far-fetched, there is scientific evidence to support the method's effectiveness.
"You may be very sceptical that tapping or tapping can help you fall asleep, but in fact, in 2013, the journal Psychology published a review of medical evidence on a group of emotional freedom techniques (EFT) that included these very techniques," May said.
The review included 23 randomised controlled trials and 17 individual studies. The authors stated that EFT techniques are effective in treating anxiety, depression, phobias, post-traumatic stress disorder, and chronic pain. EFT has been confirmed to change brainwave patterns and reduce cortisol levels.
Earlier, OBOZREVATEL talked about a Japanese method that will help you quickly calm down and fall asleep in ten minutes.
Subscribe to OBOZREVATEL channels in Telegram and Viber to keep up with the latest developments.