Trending:
How to easily wash dishes from dough: no need to rub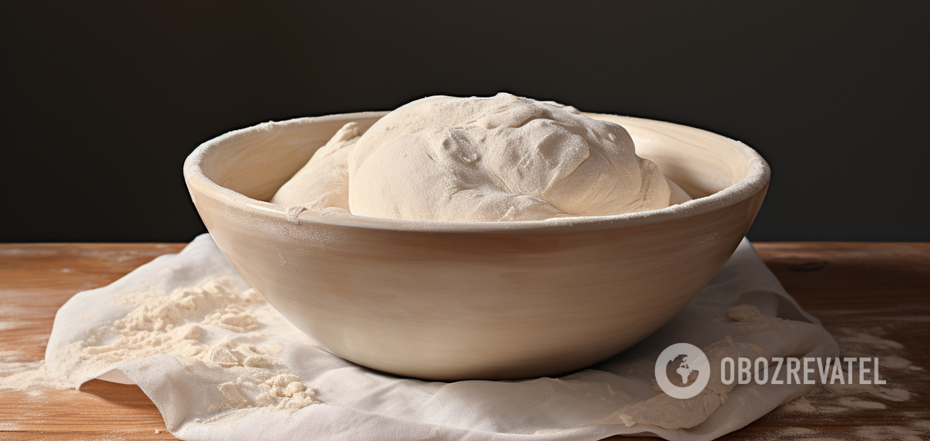 Soaking will allow you to remove even dried dough from the dishes
No matter what you're cooking - pancakes, dumplings, or yeast dough for pies - it can be quite difficult to clean the dishes after mixing. But only if you don't know a life hack to easily clean the container in which the dough was prepared. It will help to remove even dried residues.
OBOZ.UA inquired about the secrets of experienced housewives. And it turned out that to solve the problem, you only need a little patience.
A simple soaking will help to cope with the dough. People who work with it a lot don't advise grabbing a sponge and washing the container right away, because the residue will stick to it and you'll have to wash this porous tool as well. Therefore, you first need to pour enough warm water into the bowl to cover all the contaminated areas. The tools that were used for kneading are put into the bowl. The bowl is left for a while to let the dough soak. The more dried the dough particles are, the longer it will take to soak.
Next, drain the water with the rest of the dough and rinse all soaked items under running water. This will completely clean them, after which you can proceed to washing with a special liquid for degreasing dishes.
It is noteworthy that the same life hack helps to wash dough stains from clothes. It is better to soak the clothes for 15-20 minutes in slightly warm water to wash off the product residue, and only then rinse them from grease, if necessary, and send them to the washing machine.
Earlier, OBOZ.UA told you how to descale a kettle by soaking it.
Subscribe to the OBOZ.UA channels in Telegram and Viber to keep up with the latest events.