Trending:
How to easily remove a coffee stain: useful tips and what not to do in any case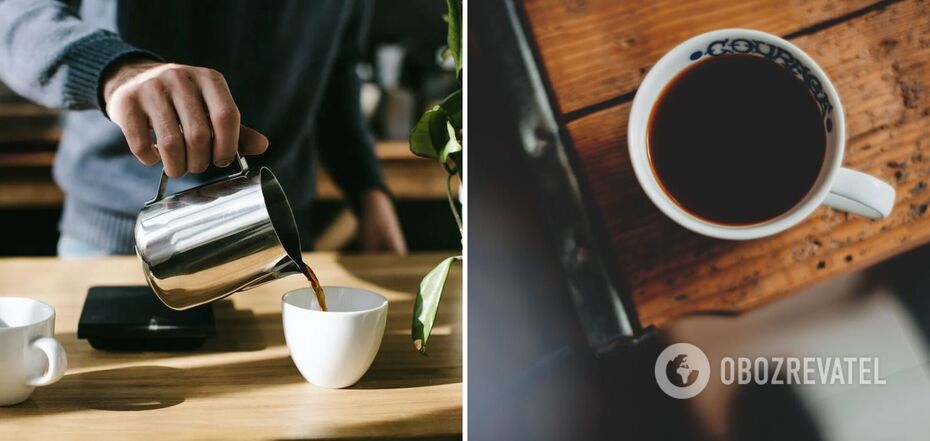 How to remove coffee stains
Coffee is the favorite drink of most people who can't start the day without the morning ritual. But a rush or one careless move can leave coffee stains on the carpet or on your clothes.
In this case, you need to act quickly to prevent the drink from soaking into the fabric. OBOZREVATEL has found effective tips to help you deal with this.
Immediately after spilling coffee, you need to use napkins or a clean cloth to soak up all the liquid before it has time to dry. Repeat this process over and over again to absorb as much moisture as possible.
Then collect 500-600 ml of water and add a teaspoon of powder, mix everything thoroughly and apply the solution to the required area. Leave it on for a few minutes and wipe it off with a cloth. Repeat this step several times until the coffee stains are removed.
Rinse the cloth and wipe again to remove any residual detergent.
Old and stubborn stains can be removed with hydrogen peroxide. If the stain is on the carpet, apply the solution to the stained area and leave it for 8-10 hours. Then wipe it off with a damp cloth. If the stain is on clothes, it is worth checking the effect of the solution on an inconspicuous area so as not to spoil the fabric.
Do not use hot water during cleaning, as the temperature increase only complicates the process of removing stains. Warm or even cool water in combination with detergents will do the trick.
Earlier, OBOZREVATEL published quick methods without washing to help remove deodorant traces on clothes.
Subscribe to OBOZREVATEL 's Telegram and Viber channels to keep up with the latest developments.