Trending:
How to easily get rid of snoring: scientists have found a way out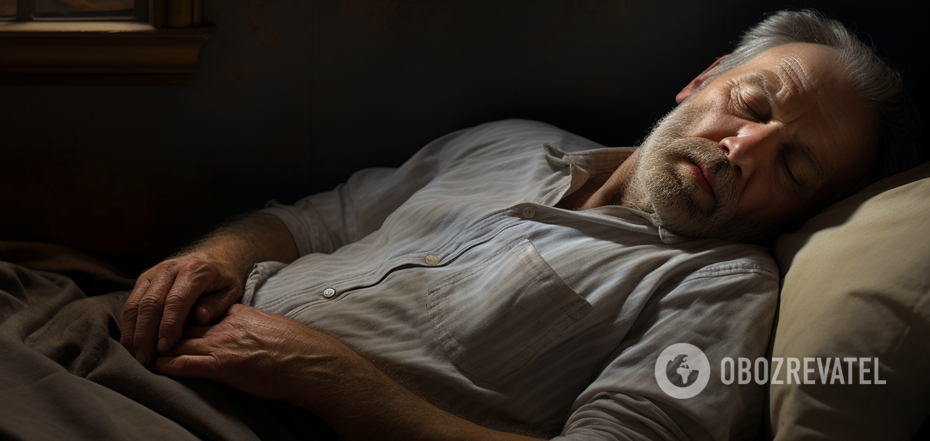 Keeping your body hydrated can help alleviate snoring.
Snoring is a serious problem for both couples who choose to sleep together and people who sleep alone. Noise that disturbs the partner and breathing problems in the snorer lead to the fact that no one gets enough sleep.
Therefore, the search for causes and, accordingly, ways to solve this problem has been going on for a long time. And scientists have already proposed several effective methods. In particular, according to the Mirror, plain water can help to cope with light snoring.
All you need to do to mitigate the problem is to drink plenty of clean water and keep your body hydrated. Tea, coffee, and sugary drinks are not suitable for this task. It's all about plain water. Perhaps carbonated and flavored with a piece of fruit, but no more.
From a physiological point of view, snoring occurs when we relax in our sleep and some parts of the airway constrict, causing vibrations in the mouth, nose, throat, or tongue. Staying well hydrated can mean that less mucus is produced in these areas, which in turn can help relieve snoring.
By the way, this is also the reason why people snore more often after drinking alcohol. Strong drinks remove water from the body and often have a high level of sugar, which is known to increase mucus production.
Smoking also causes mucus production and dehydration. And this is another factor that can aggravate snoring. That's why doctors recommend limiting alcohol consumption, not smoking at night, and remembering to drink water throughout the day.
On average, a person needs 6 to 8 glasses of fluids per day, although this may increase if you are breastfeeding, in hot weather, if you are feeling unwell, or if you are exercising.
Staying well hydrated can help alleviate more than just snoring. Water helps regulate your body temperature, lubricates your joints, protects your spinal cord, and helps cleanse your body of unnecessary substances through sweat and urine. Drinking enough water can also help with weight loss: some studies show that it can increase metabolism and reduce appetite.
Nevertheless, researchers warn that you shouldn't rely entirely on drinking water to solve your snoring problem. If you wake up frequently at night, your snoring is very loud, and in particular, if your breathing stops from time to time, as well as the appearance of sleep apnea, it may indicate a serious condition that requires treatment. Therefore, if you feel that the problem is really bothering you, be sure to seek medical attention.
Earlier, OBOZ.UA talked about foods that provoke snoring if you eat them at night.
Subscribe to the OBOZ.UA channels onTelegram and Viber to keep up with the latest developments.