Trending:
How to easily clean paving tiles in the yard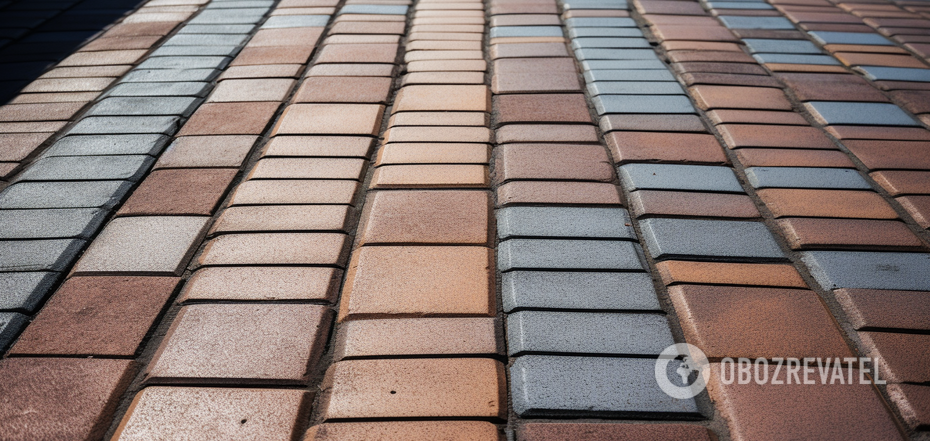 How to clean paving tiles in the yard with
Paving tiles in the yard will quickly lose their attractive appearance without regular washing. Unwanted vegetation between the slabs should be removed immediately to prevent it from rooting into the joints. Pulling on its own is not always effective, so you can use special solutions.
After removing excess vegetation, you should proceed to wash. Not everyone has hydro jetting machines, so even improvised means will help to cope with the problem. Express shared the easiest way to scrub the paving tiles.
Sam Williams, the DIY expert at SGS Engineering, shared the simplest and most effective ways to clean paving tiles. You only need household products.
According to him, all you need to do is dissolve dishwashing detergent in water. You will need a tablespoon of gel for a bucket of water. Stir the product until a thick foam is formed. Pour the solution on the tiles and clean the surface with a stiff brush. It is better to clean diagonally, so as not to damage the stone.
You should try white vinegar for heavy soiling. Important precaution: avoid using acidic vinegar on limestone paving stones.
Step 1. Mix water and white vinegar in a 1:1 ratio in a container.
Step 2. Pour the solution over the paving slab and wait 30-60 minutes for the acid to work.
Step 3. Rinse off the residue with a hose or simply pour water from a bucket over the tiles.
You can also use baking soda instead of vinegar.
"This technique works particularly well if there are barbecue grease stains on the tiles. However, it will have only limited effectiveness against green and mold stains," the expert pointed out.
When cleaning patios, high-pressure waterjets can be used. The device should be held at an angle of 30 degrees and sprayed diagonally, taking the hose to a sufficient distance to avoid damage to the slabs.
By the way, moss often appears on paving slabs. This plant likes a moist environment and can cause a lot of trouble. You can use natural ingredients instead of buying expensive chemical remedies, To know how to prepare the site for cleaning and what means will help to get rid of moss, read the material.
Earlier OBOZREVATEL published a recipe for folk effective means that will help remove weeds.
Subscribe to OBOZREVATEL channels on Telegram and Viber to be aware of the latest events.