Trending:
How to dry lavender: the color and fragrance will please you even after a year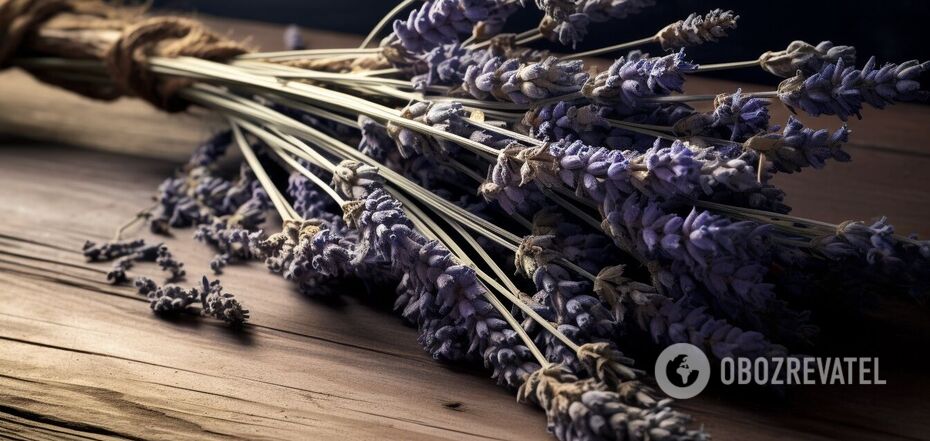 How to dry lavender
Lavender can not only beautify your home and fill it with a pleasant aroma, but also repel annoying pests. To preserve the color, useful properties and smell of flowers, you need to know how to dry them properly.
OBOZREVATEL found tips that will help you to easily cope with this. For this you will not need a special device and a lot of time.
Collect lavender should be collected in the morning, because it is at this time that the flowers have the strongest aroma. Form small bunches of flowers so that all the branches can dry well. Carefully tie the bunch from the bottom, but don't squeeze the flowers together too tightly so that air can get in.
The lavender can be air dried or in a paper bag.
Fresh air
Choose a dark, dry and cool place that gets plenty of air. Hang the bunches with the flowers facing upwards. Avoid the sun because it can affect the quality of fragrance and color. One to two weeks is sufficient for complete drying.
Paper bag
Place the lavender bunches in a paper bag. Open it from time to time to allow the moisture to escape. This method may take longer, but the lavender will have a rich fragrance and color.
If the plant breaks easily, it is completely dry. Separate the flowers by wrapping your fingers around the stem and running them from top to bottom. Store the lavender in a dry container or baggie.
Earlier OBOZREVATEL told how to properly cut lavender and prepare it for drying.
Subscribe to OBOZREVATELchannels in Telegram and Viber to be aware of the latest events.