Trending:
How to dry clothes in an apartment without a dryer so they don't smell damp: an effective method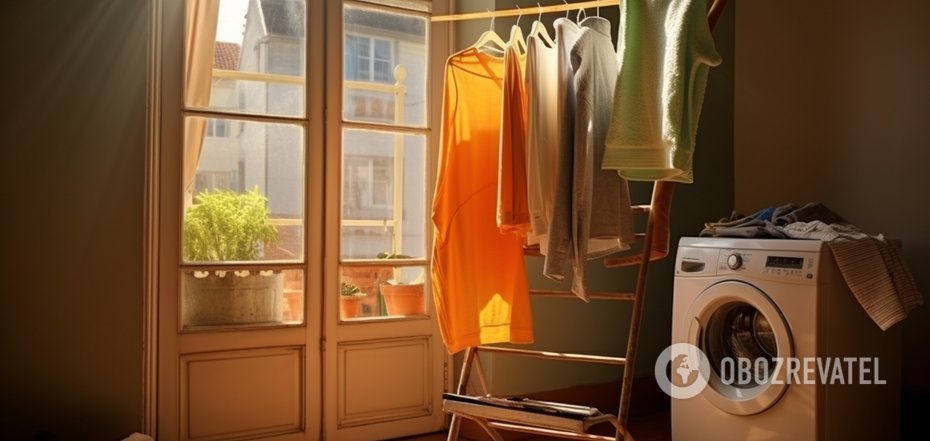 How to dry clothes in an apartment
Everyone knows that the best way to dry laundry is outdoors. However, with the onset of autumn cold weather, this becomes problematic. And when dried in an apartment, clothes often start to smell damp. Moreover, high humidity in the room leads to mold growth.
Experts advise using a dryer, but not everyone can afford this expensive appliance. The Express publication told how to dry clothes in an apartment in rainy weather so that they do not smell damp.
Even if the clothes are washed correctly, after drying in the apartment, they can accumulate damp and musty odors, so you have to start the wash cycle again. Therefore, it is better not to put clothes from the washing machine directly on the radiator. The heat will cause water to evaporate from the clothes, which does not disappear without a trace but remains in the room as steam. That is, the faster things dry on the radiator, the more humid the room becomes.
On the Mrs. Hinch Cleaning Tips and Tricks Facebook page, users share interesting household life hacks for washing, cleaning, or home improvement. Most experts agree that you should use a dehumidifier.
Dehumidifiers are electrical appliances that "extract" moisture from the air in a room. They are typically used in rooms with high humidity levels, places where allergens and bacteria often develop and thrive.
You should also run a second spin cycle at maximum speed after washing - this really reduces drying time.
After that, spread out the laundry and place a dehumidifier nearby to remove excess moisture faster.
The appliance allows moisture to evaporate from the clothes. This evaporated moisture is sucked back into the dehumidifier and filtered out of the air. The cool, dry air from the dehumidifier blows back to the clothes, speeding up the drying process.
By the way, OBOZREVATEL previously told you that a regular sheet will help when drying clothes. Read the article to find out how a bedding item can help retain heat and dry things faster.
Earlier, OBOZREVATEL told why you shouldn't dry clothes on batteries.
Subscribe to OBOZREVATEL'sTelegram and Viber channels to keep up with the latest developments.