Trending:
How to dig carrots to keep them for a long time: tips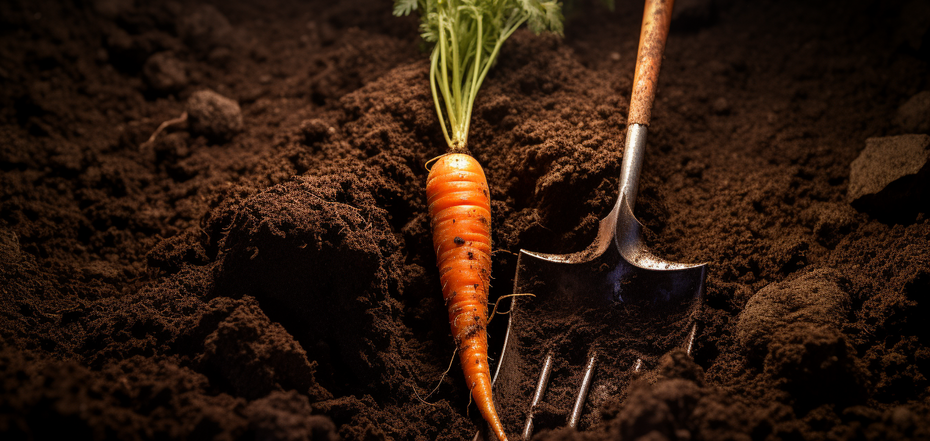 It is important to harvest late carrots before frost
Harvesting requires a balanced approach, because only vegetables harvested on time will keep well and taste good. Root crops are especially difficult to harvest, because you can't tell the degree of their ripeness by eye.
Tips from experienced gardeners can help. OBOZREVATEL asked how to properly harvest late carrots in order to have a supply of quality vegetables for the winter.
When is it time to dig up late carrots
It is best to harvest late carrots when the air temperature drops low enough, but before the first frost. Ideal conditions are when the average daily temperature drops to 5 degrees Celsius. However, it is important that the carrots do not freeze in the ground, as they will quickly begin to rot.
To determine whether late carrots are sufficiently ripe by this point, you need to pay attention to the condition of their leaves. If the lower leaves begin to dry and turn yellow, the root crop is ready for digging.
How to dig up carrots correctly
To prepare the vegetable for harvest and dig it up properly, you need to follow a few simple steps. They will help ensure good fruit condition and long-term storage.
Stop watering the bed with late carrots 20-30 days before harvesting.
Choose a dry day for digging carrots so that the fruits have as little moisture as possible. Harvesting is best done in the evening.
It is better to get the carrots out of the loose soil with your hands, so they will not be damaged. If this is not possible, it is better to pick up the vegetables with a pitchfork.
The dug up carrots are cleaned of excess soil by hand and left to dry for a couple of hours in the garden.
The harvested fruits are not washed. The tops are removed from them, but cut off so as not to damage the carrot itself - leaving a small tail.
Earlier, OBOZREVATEL told you how to store the harvested cabbage properly so that it lasts until spring.
Subscribe to OBOZREVATEL's Telegram and Viber channels to keep up with the latest developments.