Trending:
How to deal with drought in the garden: summer tips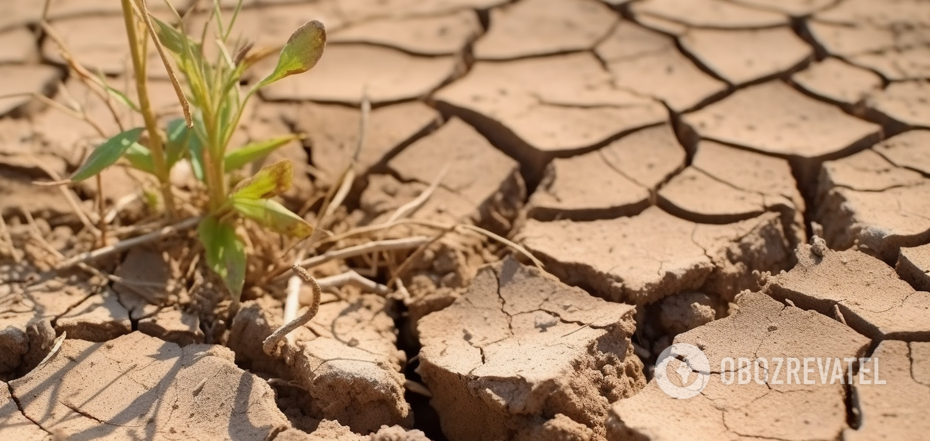 Summer drought
The heat of summer and a prolonged lack of rainfall can lead to a real drought in the garden. If there is a prolonged lack of moisture in the soil, the level of evaporation significantly exceeds the level of water intake, and plants begin to die.
Insufficient moisture causes a decrease in turgor - shoots and leaves begin to wither. The root system cannot meet the water and nutrient needs of the entire aerial part. The Daily Mail has explained how to deal with drought in the garden.
Plants sometimes lack water even in moist soil. Experienced gardeners advise paying attention to acidity. Excess salts can also have serious consequences. Acidic, concentrated soil is able to extract moisture from stems, leaves and roots.
Which plants tolerate drought well
For arid regions, you should choose undemanding plants:
petunia
purslane
pelargonium
marigolds.
Therefore, it is advisable to regulate planting over time and observe crop rotation. Drought-tolerant plants also include milkweed, verbena, sage, sage, lavender, carnations, yarrow, yarrow, helenium, succulents, thyme, etc.
Experts advise adding a moisture-preserving gel to the compost or buying compost with moisture-retaining additives. Do not apply a lot of fertiliser in a short period of time - this can cause stress to the plants. Pay attention to the watering regime.
If the grass turns yellow
It is quite natural for grass to turn yellow during a drought. It's not a matter of fertiliser (you don't need to apply it), but of mowing techniques. Do not cut the grass too short, otherwise it will wither quickly. It is recommended to shorten the stems by a maximum of 30 per cent of their length - they should not be shorter than 4-5 centimetres. Do not mow the lawn in the sun - the rays will fall directly on the turf, which will lead to rapid yellowing.
Watering rules
It is important that the irrigation system does not come into direct contact with the plant; its main task is to irrigate the soil. Excessive amounts of water can cause mould on the leaves. The watering temperature should not be too low. If you water the bed with a hose, do it in the morning or evening. Active sun will lead to rapid evaporation. You can use porous hoses or drip tubes, as well as form a layer of mulch to retain moisture.
By the way, you can organise drip irrigation with your own hands. The dosage is determined by a simple formula: multiply the area of the bed by the average daily water requirement (the latter is usually 4 mm). How to make drip irrigation from bottles or polyethylene - read the article.
Earlier, OBOZREVATEL told how to get a rich harvest if your land plot is small.
Subscribe to OBOZREVATEL's Telegram and Viber channels to keep up with the latest news.