Trending:
How to cover roses for the winter: what you need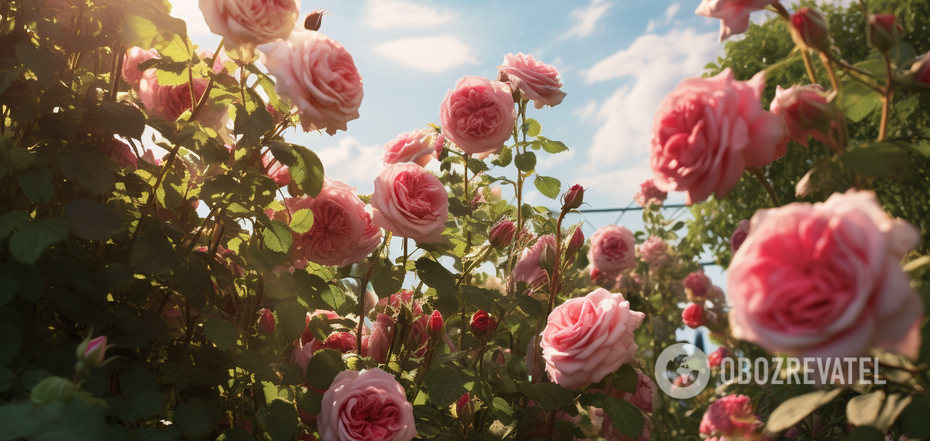 How and when to shelter roses for the winter
The proper care of roses in the fall affects their flowering next season. Experienced gardeners know that roses are very demanding flowers.
Before the first frost, it is important to properly cut the shoots and cover the bushes for the winter. OBOZ.UA figured out when and how to cover roses.
How to prepare roses for winter
September fertilization is carried out to saturate the root system with nutrients. Potash and magnesium fertilizers are best suited. These trace elements are necessary for the maturation of shoots and roots, as well as for abundant flowering in the next season.
Before covering the bushes, you need to prepare the roses for winter. Pruning in the lower part of the bushes will help the wood ripen.
How to cover roses for the winter
Roses need to be covered, even if they are a frost-resistant variety. Protected bushes tolerate frost better, and begin to bloom faster the next season. At the same time, the buds are formed lush and bright.
To cover roses, you need to make a special structure in advance. If the shoots bend strongly, use a support. You can bend roses with the help of iron rods or wire.
All leaves and peduncles, including unripe shoots, should be removed in advance. You can buy iron sticks in special gardening stores. They are placed in the soil near the bushes and pinned to the ground, providing support. This also prevents damage from the weight of the snow. For a stable structure, you should use several sticks.
When the structure is ready, you can begin the actual sheltering process. Even ordinary film will come in handy. Reliable shelter will contribute to safe wintering and high-quality flowering in the spring.
Earlier, OBOZ.UA told what plants should not be planted next to roses and why.
Subscribe to the OBOZ.UA channels in Telegram and Viber to keep up with the latest events.