Trending:
How to cool your body in summer: five unexpected tips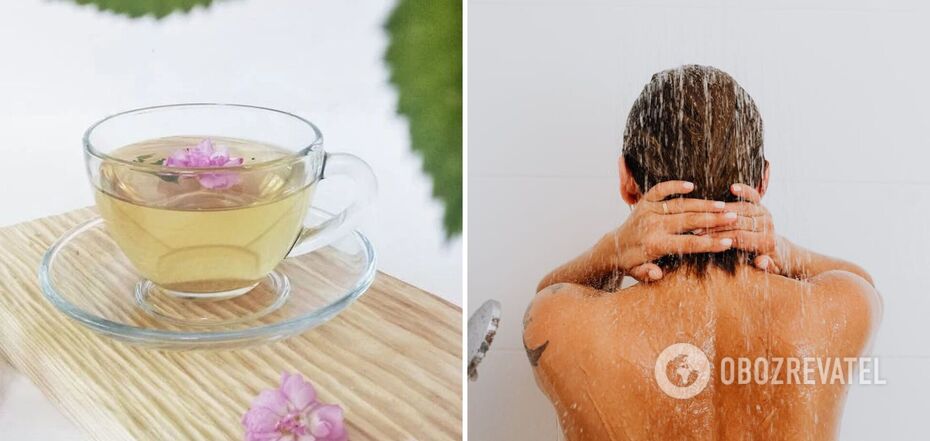 Heat negatively affects people
Heat has a negative impact on our health and well-being. Due to the high temperature, our productivity decreases, fatigue and sleepiness appear.
Air conditioning can lead to serious illnesses, so you should use it carefully. Insider has found effective ways to help cool your body safely.
Menthol
This natural substance reduces the feeling of heat. Researchers believe that it activates special receptors in the cells of the skin and mouth that are designed to perceive low temperatures and experience coolness.
Menthol is found in a variety of foods, medicines and teas. This method works quickly, but only lasts for 15 minutes.
Avoid sweet, heavy foods
Cold ice cream will not save you from the heat, but on the contrary will make your body hotter. According to doctors, sugar speeds up the metabolism, and a person starts to feel the internal heat. Hot and carbohydrate-rich food also increases body temperature.
Hot tea
Consuming such a beverage will keep your body cool. According to a 2012 study, drinking hot tea helps you sweat and this allows your body to cool down.
Sweat needs to evaporate to have a cooling effect. And if the air is humid, this method will unfortunately not work.
Take a warm shower before going to bed
This will help you sleep more soundly even on a hot day. Warm water causes physical changes that lower your body temperature.
Separate blanket
Sleeping under a separate blanket from your partner can help you avoid the heat. Separate blankets keep your partner's heat away from you and your body will stay cooler longer.
Earlier OBOZREVATEL told about ten ways how to cool the room and escape the heat.
Subscribe to OBOZREVATEL channels in Telegram, Viber and Threads to keep up to date.