Trending:
How to communicate with colleagues: rules of online etiquette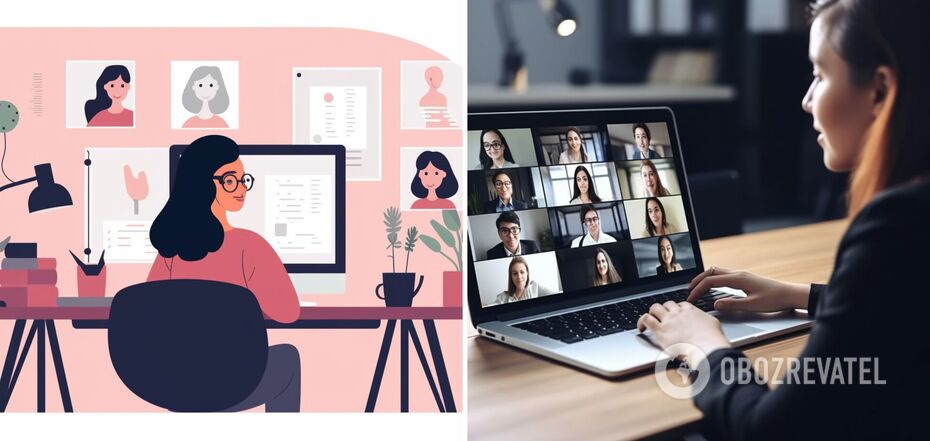 Rules of online etiquette
The rules of etiquette should be followed not only during face-to-face communication, but even when corresponding in messengers or social media. Online etiquette is the rules of working communication and informal communication with colleagues.
If your team doesn't have such rules, you need to follow the basic principles. The Happy Monday publication has published rules that will create a comfortable online atmosphere.
Applications and platforms used for communication differ in the time you give the other person to respond. For example, mail assumes that a person has 1-2 days to respond. Usually, large files are sent by mail and take some time to process.
In messengers, people have to respond on the day they receive a message.
Calls and voice messages are the fastest way to get a response, but you should use them only when the issue is really urgent. At the beginning of the conversation, be sure to apologise for the inconvenience and ask if the person has time to answer the question.
Video calls are a convenient way to communicate, but sometimes they are time-consuming and interfere with work tasks. If the issue can be resolved through correspondence, it is better to do so.
If you're having a meeting or conference in a video format with multiple people, it's imperative that you turn on the camera. Because when only one person has their camera on, it puts them in an awkward position. Appearance also plays an important role. Your face should be clearly visible on the camera, and the lighting in the room should not obscure you.
The team should discuss issues in an "inverted pyramid" manner. That is, first talk about what concerns all participants, and then gradually let them go.
The person who sends you an invitation to a video meeting should be the first to enter the chat and then "let in" the other participants. And at the end of the discussion, give the team a few minutes to say goodbye to everyone.
Communication in chats
If you have a question for a specific person in a general work chat, you don't need to write it there. It's better to ask what you want in a separate dialogue. This behaviour can irritate other participants, and the chat will be misused.
You should also create separate chats for different topics, rather than using one dialogue to address all issues. This makes it harder to find the relevant information or document.
If you need to ask something, ask a specific person. Asking a question to no one means that no one will give you an answer. It is better to write to the person in personal messages, but if you need other colleagues to be aware, write to the general chat.
There are also situations when you send a message to the wrong person or the wrong chat room by mistake. You can't just delete the message, it's better to apologise for the mistake and explain everything.
Informal online communication
It is important to develop informal relationships in the team. To achieve this, you need to follow a few rules.
Don't be afraid to meet and talk to colleagues during various events to build relationships. Check out the person's social media in advance to find out how to strike up a conversation. But remember not to talk about money, health, religion, sex, or politics. Also, do not raise difficult topics so as not to create tension in the atmosphere.
Be part of the team, but in moderation. If a person never engages in informal communication, they will not be perceived as part of the team. People often confuse a team with a family, but you need to build relationships that make it easier to do your job and not create a negative attitude.
Remember to keep your distance and follow the chain of command. Don't focus on making a good impression. On the one hand, informal relationships help, but on the other hand, your friendly attitude can be abused. You can say no to a colleague, but not to a friend. Therefore, you should keep a business distance.
Earlier, OBOZREVATEL published etiquette rules that will help you keep your distance during a conversation.
Subscribe to OBOZREVATEL's Telegram, Viber and Threads channels to keep up with the latest developments.