Trending:
How to collect and store pumpkin seeds: expert advice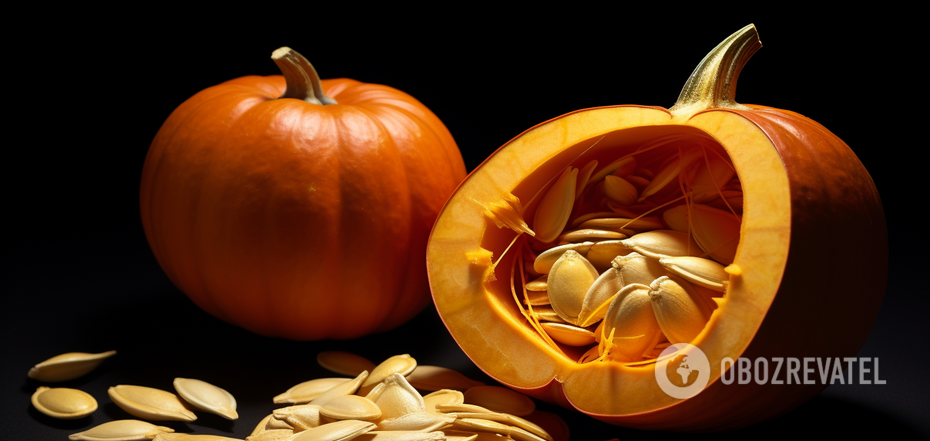 How to properly collect and store pumpkin seeds
On the eve of Halloween, the American tradition of decorating the house with pumpkins is gaining popularity. After you've made the decorations and perhaps cooked a delicious pumpkin pie with the pulp, don't throw away the seeds.
Next year, you can plant them in the garden or keep them for roasting and use them as a garnish for soups, salads, or homemade cakes. Homes and Gardens magazine explains how to collect and store pumpkin seeds.
Clean the pumpkin seeds
Cleaning the seeds is the first and most important step in harvesting pumpkin seeds. It is important to remember that the pumpkins must be fully ripe. Before you start collecting the seeds, make sure they are fully formed as this will help increase the germination rate.
After choosing a ripe pumpkin, remove the flesh and separate the seeds.
"Rinse the seeds thoroughly in a fine-mesh strainer under cold running water. This will help remove any remaining pumpkin pulp. Dry them with a paper towel," recommends Lars Nyman, founder of the vegetable growing platform Taim.io.
Spread out the pumpkin seeds to dry
Prepare your pumpkin seeds for drying. Tammy Sons, gardening expert and CEO of TN Nursery, recommends placing them on a dry paper towel or cheesecloth (cotton will help speed up the drying process). Make sure that the seeds do not stick to each other on the fabric.
Stir the seeds once or twice a day, replacing the paper towels as needed, until the seeds are completely dry. If water remains, the seeds will become moldy and rot during storage.
The storage stage
If stored properly, pumpkin seeds will keep until the next year. When the seeds are dry, they should be stored in an airtight container in a cool, dry place protected from light. Alternatively, you can also use freezing.
After cleaning and drying the pumpkin seeds, you can roast them with your favorite seasonings for a delicious snack.
Earlier, OBOZ.UA told you what pumpkin is good for and why you should definitely add it to your diet.
Subscribe to the OBOZ.UA channels in Telegram and Viber to keep up with the latest events.