Trending:
How to clean your mouse pad: effective tips for different materials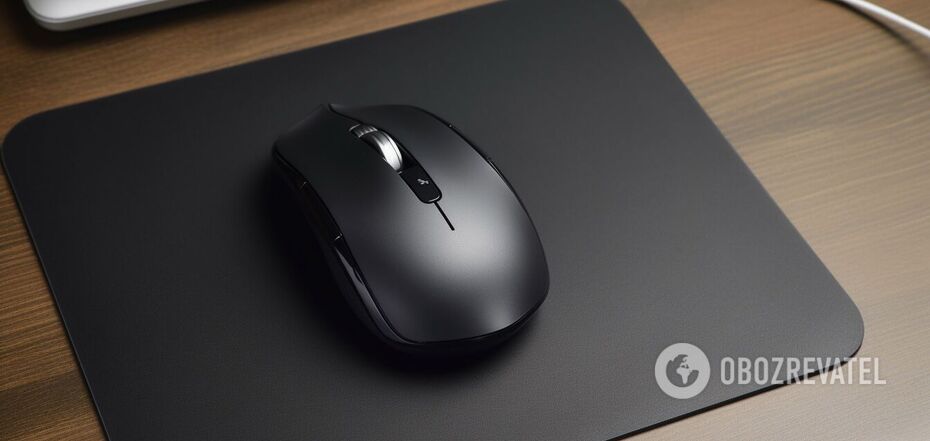 Mouse pad
The mouse pad should be cleaned regularly to prevent dirt and dust from accumulating on it. Since most people use their laptops every day, touching the mousepad transfers dirt and germs to other surfaces.
Cleaning a mousepad depends on the material it is made of. OBOZREVATEL has found effective tips to help you cope with this.
Mousepads are made of all kinds of materials. It can be leather, silicone, rubber, fabric, and even metal.
Fabric
These mats are the most common and can be cleaned with warm water and soap. To do this, simply immerse the mat in water for 15 minutes and wash it with a toothbrush or cloth. Then leave the mat to dry.
Plastic and metal
Hard materials such as plastic and metal can be cleaned with a dishwasher with little effort. If you don't have such a machine, first shake the mat to get rid of any debris, then use a dry cloth to wipe off the dust.
Add soap or dishwashing detergent to warm water and use a paper towel to wash the mat. Then wipe it with a clean cloth and leave it to dry.
Photo mat
Special mats that have a photo printed on them should be cleaned with care to avoid damage. Wash the mat under warm water and soap, but avoid excessive friction. A gentle rinse in soapy water is sufficient.
Leather
Do not clean leather mats with dishwashing detergent. This can damage it. First, use a clean cloth to wipe off dust and shake out any debris.
Next, apply a specially formulated leather cleaner to the microfibre cloth and wipe the mat. Be sure to follow the instructions on the label. Then leave it to dry.
To avoid damaging the material, you should test any chemicals in an inconspicuous area before cleaning.
Wash the mat weekly to avoid excessive dirt and dust accumulation.
Earlier, OBOZREVATEL told how to replace chemical laundry detergents to help remove stubborn stains and whiten clothes.
Subscribe to OBOZREVATEL's Telegram, Viber and Threads channels to keep up with the latest developments.