Trending:
How to clean white walls: simple instructions for housewives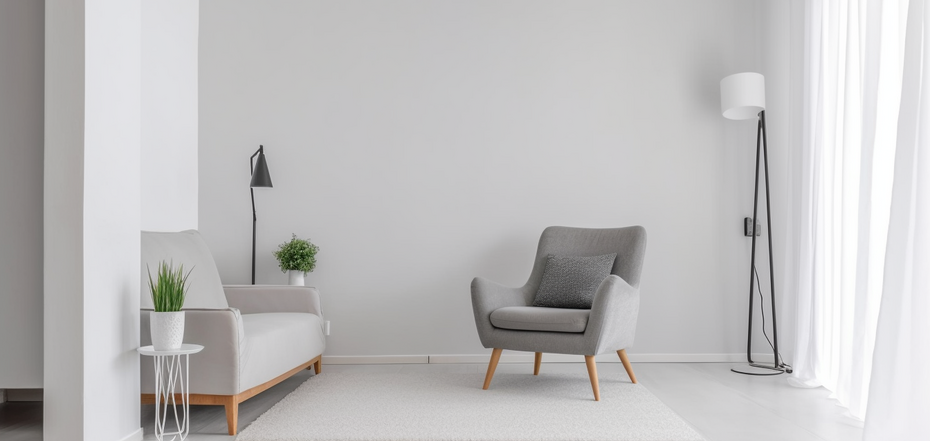 How to wash white walls
White walls are a stylish and sophisticated interior solution. The only drawback is its impracticality. As soon as you barely touch the surface, stains, stains or even chips appear on it.
Experts have shared an effective and inexpensive home method that will help you quickly restore white walls. This method is suitable if you don't want to start a full-fledged repair and repaint all surfaces. The details were provided by Informacion.
An important note: this life hack can only be used for white and smooth walls, as coloured textured surfaces can be damaged in this way.
This simple method is especially useful for those who rent a home and want to leave the walls in perfect condition before moving in. Alternatively, the life hack will be useful for families with small children who like to paint the walls.
Step 1: preparation
If you used double-sided tape to hang decorative items on the walls, a hairdryer will help remove it. Soften the tape with warm air and wipe off the residue with a spatula. Don't worry about any stains that may remain - we'll tell you how to clean them below.
Step 2: Filling the holes
Fill the holes in the walls with putty. Seal all the bumps and cracks. This will prepare the walls for the cleaning process.
Step 3: prepare the cleaning solution
Required ingredients:
dishwashing detergent;
white vinegar;
baking soda;
water.
Pour hot water into a container. Add a little detergent and white vinegar. Mix thoroughly and supplement the solution with a teaspoon of table salt for a whitening effect.
Step 4: Clean the walls
Using the stiff side of the sponge, scrub the stains in a circular motion until they disappear. Then remove the residue with the soft side and in a vertical motion. If the wall is very damp, wipe it with a cloth, although it is advisable to let it dry naturally.
Step 5: ventilation
After cleaning the walls, ventilate the room well to remove any residual smell of detergent. This way, you can quickly clean white walls without having to resort to repainting.
By the way, cleaning experts advise you to learn a few important life hacks that will help you keep your home clean. Read more in the article.
Earlier, OBOZREVATEL told how to freshen up your home and get rid of the smell of old age.
Subscribe to OBOZREVATEL's Telegram, Viber and Threads channels to keep up with the latest developments.