Trending:
How to clean urine stains off a mattress: lifehack for parents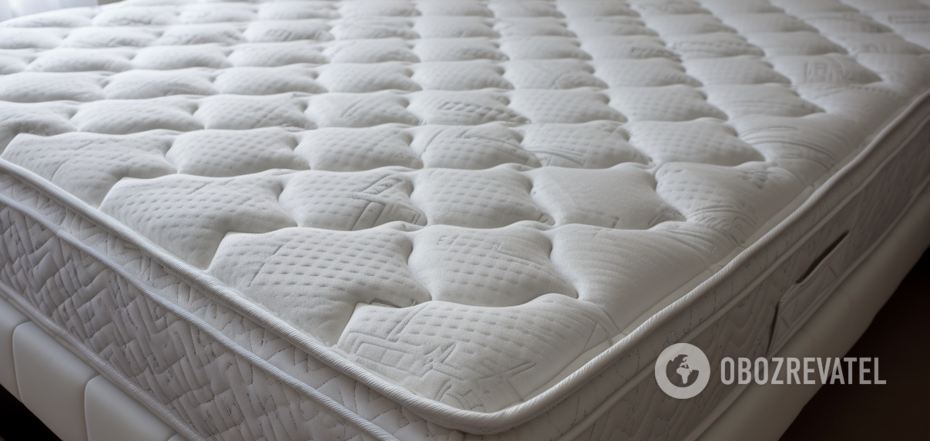 The mattress should be treated as soon as possible
All parents know that they can find an unpleasant surprise in their baby's crib by morning. A baby who has not yet learned to retain urine well can wet his mattress. You should not worry about this at a certain age. However, you need to treat the stains immediately once you found them.
OBOZREVATEL collected a few lifehacks on how to do it quickly and without the use of household chemicals as children's beds need only soft, natural and the most environmentally friendly means.
Why urine stains should be cleaned immediately
Fresh traces of urine do not have a characteristic odor in the beginning. It appears over time under the influence of air and bacteria decomposing urea, which releases a certain amount of ammonia. Therefore, the stain should be removed as soon as possible to avoid this problem. Also, quick cleaning will help to avoid yellow marks on the mattress. Experts advise you not to delay the problem, even if you noticed it deep at night.
How to clean up urine properly
Start by collecting all possible liquid with the help of paper towels or a clean towel. This step will be enough if the child wet the bed during the night. You can move on to the main cleaning in the morning.
To remove traces of the stain, you can use a mixture of white vinegar and hot water in a ratio of 1:3. The acidity of such a remedy will be sufficient to wash away traces and neutralize odors. Apply this liquid on the mattress with cotton pads or a sprayer. Allow the product to dry and air out the mattress to avoid the vinegar odor.
Baking soda will also work well on urine stains. It can be used when the stain is still wet. It will also absorb the remaining liquid. Sprinkle dry baking soda on the stain, leave it for a few hours and then collect it with a vacuum cleaner.
A steam cleaner will also work wonders. Treat the contaminated place with it and let it dry. You can also steam the mattress after using any detergents: both factory and home.
Ammonia will help cope with stubborn stains. Dilute a drop of dish detergent and a tablespoon of ammonia in a glass of warm water. Soak a cloth or sponge in this solution and gently wipe the stain on the mattress. Leave the mixture to act for 10 minutes, then rinse the area with a damp sponge.
Earlier OBOZREVATEL shared how to wash white walls in the house from any stains and traces.
Subscribe to OBOZREVATEL channels on Telegram and Viber to be aware of the latest events.