Trending:
How to clean the joints between tiles on the floor: the perfect home method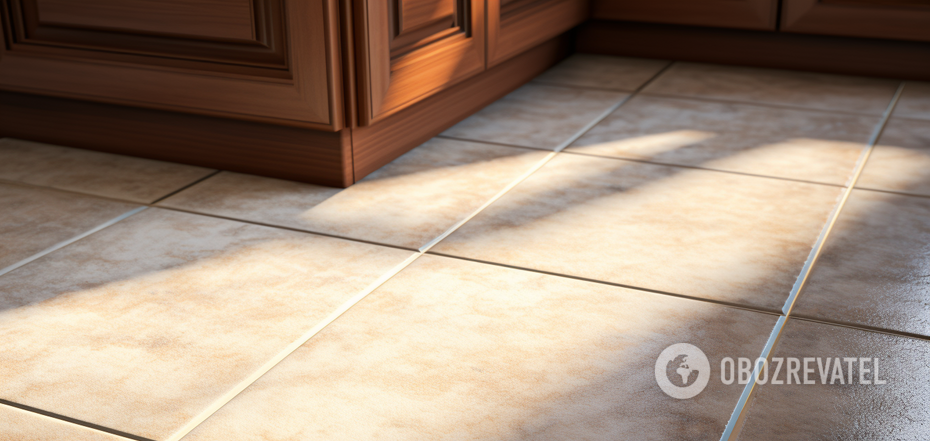 How to clean the joints between tiles on the floor
When cleaning a floor, we often overlook the grout lines. These small lines between tiles accumulate dirt, mold, and other unsightly residue over time, which can give the entire floor a worn, untidy appearance.
You can effectively clean grout lines without using harsh chemicals. Informacion magazine told us about an eco-friendly and effective home life hack.
The necessary ingredients:
water
white vinegar
baking soda.
Step-by-step instructions
Step 1. Preparation of the solution
Start by mixing baking soda with water. The consistency should be similar to a paste. If you want to increase the disinfectant and detergent properties, add white vinegar to the mixture - when vinegar and baking soda are combined, a chemical reaction occurs that increases the cleaning ability of the product.
Step 2. Apply to the tiles
Using a toothbrush, take a little paste and apply it to the areas you want to clean. This technique guarantees precise and effective cleaning of the joints between the tiles.
Step 3. Effectiveness
Baking soda acts as a gentle exfoliant and gets rid of accumulated dirt, while vinegar disinfects and removes the most stubborn stains. So, don't be afraid to make an effort and wipe off the dirt with high quality.
Step 4. Remove any residue
Finally, wipe the floor with a damp cloth or mop to remove any residue. You may have to wash several times, but the result is worth it - the floor will look like new.
Step 5. Drying
The final touch: dry the floor with a clean cloth or just let it dry naturally.
Earlier, OBOZ.UA talked about an effective cleaning strategy that will radically change your home.
Subscribe to the OBOZ.UA channels in Telegram and Viber to keep up with the latest events.