Trending:
How to clean the gas stove grill: a quick way to solve the age-old problem of housewives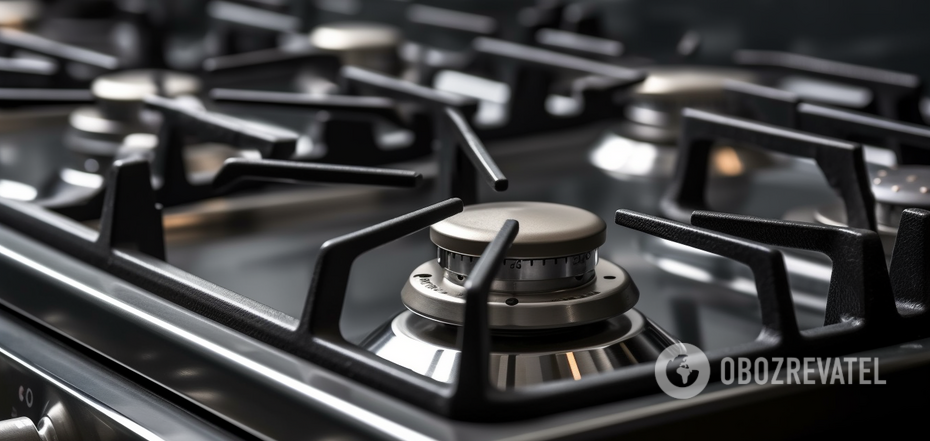 How to clean the gas hob grill
Ukrainians especially appreciated the benefits of gas stoves during the blackout period, when Russian shelling of critical infrastructure could result in a power outage for several days. However, one of the significant disadvantages is the need to clean the grids after cooking.
Food residues, dirt and grease, deeply absorbed into the surface, can cause an unpleasant odour and reduce the efficiency of the stove. OBOZREVATEL has selected quick ways to solve the eternal problem of housewives.
Soda solution
Soda is consistently in the lead in the ranking of the most popular cleaning products. Our grandmothers used a quick and effective life hack - they soaked the grill in a soda solution. It is very simple to prepare: add a few tablespoons of soda to a bowl of hot water. The soda will soften the dirt and it can be easily removed by wiping it with a sponge. For greater effectiveness, you can add a little vinegar.
Ammonia
This is a somewhat risky life hack, but social media users claim that it is very effective. Fill a plastic bag with ammonia and place the grilles in it overnight. Then, gently rinse the grilles under running water and remove any remaining dirt with a sponge.
Steam cleaning
Steam cleaning is another effective way to clean the gas hob. If you do not have a special steam cleaner, simply pour boiling water into a saucepan. Place the grill over the boiling water and leave it for a few minutes. Old stains will quickly disappear, just wipe the surface with a sponge or cloth.
By the way, citric acid will get rid of grease and soot. It should be diluted with water, dipped in the solution of dirty equipment and boiled in a metal container for 10-15 minutes. This life hack is often used to wash skewers and barbecue grills.
Earlier, OBOZREVATEL told what not to clean with dishwashing detergent.
Subscribe to OBOZREVATEL's Telegram and Viber channels to keep up with the latest news.