Trending:
How to clean the countertop in the kitchen from grease and odor: tips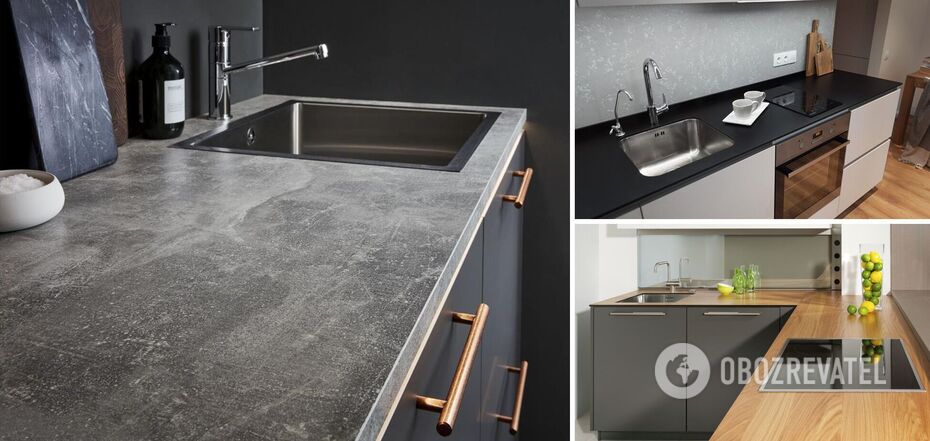 Lifehacks to clean kitchen countertops
Kitchen worktops get dirty very quickly. From constant cooking on it instantly appear grease, oil stains, which are then difficult to clean even with chemical agents.
The main rule of kitchen countertop cleaning is timeliness. Do not let the grease soak into the surface, otherwise it will be difficult to clean the stains. About how to effectively get rid of dirt on the countertop with the help of improvised means, read in the material OBOZREVATEL.
Lifehack from soda
This is the most popular advice of experienced cleaning experts. In a shallow container should be mixed baking soda and water in proportions to make a thick porridge.
Such a paste will not only cope with dirt and grease, but also get rid of unpleasant odors.
Lifehack with soapy water
For laminate, ceramic, granite, marble and wood countertops, a soap solution will work. Dissolve some soap in warm water and add dishwashing detergent. Wipe the dirty surfaces with a cloth or sponge.
For granite and laminate surfaces, experts do not recommend using abrasive cleaners.
Vinegar lifehack
Laminate and ceramic countertops can be cleaned with white vinegar. You should mix vinegar and water and leave the solution on the countertop for about 15 minutes.
After that, you should wipe the surface with a damp cloth. If there is still an odor - additionally wash the countertop with a soapy solution. Vinegar will also help to quickly wash outdated grease on the oven door.
For marble or glass countertops, it is better to use professional detergents.
Earlier OBOZREVATEL told about the lifehacks that will help to launder kitchen towels.
Subscribe to OBOZREVATEL channels in Telegram and Viber to be aware of the latest events.