Trending:
How to clean the apartment so that it shines for a long time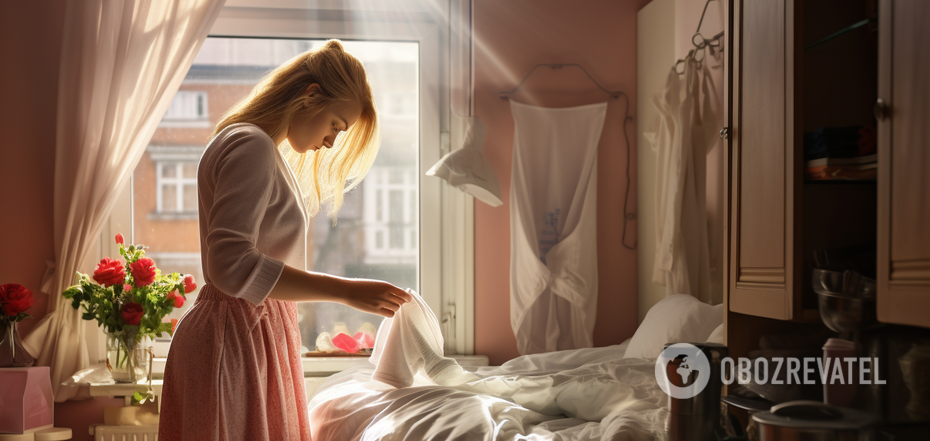 Dusting spray can be easily made by yourself
Dusting the house is a never-ending cycle. As soon as you wipe it all off, it starts to settle again. The touted factory-made products turn out to be not very effective. However, bloggers who specialize in cleaning life hacks, claim that a spray that will permanently protect surfaces from dust can be made at home.
The recipe for such a spray was shared by Caroline McCauley on her TikTok. She gives household tips to her nearly 3 million readers. (To watch the video, scroll to the end of the news)
To make the remedy, you'll need:
two cups of water;
a quarter cup of white vinegar;
1 tablespoon of olive oil;
3 drops of dishwashing liquid;
a few drops of essential oil.
All ingredients should be mixed in a spray bottle. If you do not want the remedy to leave the smell of vinegar, mask it by essential oil. This substance can be replaced with a solution of citric acid: it is diluted in the proportion of 1 teaspoon per glass of water. As for the essential oil, Caroline advises citrus varieties, but you can choose one according to your taste. The main thing is that you like the smell.
The liquid in the sprayer should be thoroughly shaken to make it as homogeneous as possible. After that, it is applied to a microfiber cloth, which is used to wipe different surfaces like plastic, glass, wood, metal. The product should not only effectively remove existing dirt but also slow down the settling of dust on the cleaned surface.
According to Caroline, dusty surfaces can be forgotten about for up to a month. But the speed of contamination, of course, depends on the specific conditions. Nevertheless, cleaning with such a spray is really better to carry out at least once a month.
By the way, the means is praised by the owners of pets. One subscriber, who has as many as three dogs, reported that she now cleans the dust at home less often.
Earlier OBOZREVATEL told, what surfaces in the house can not be cleaned with vinegar.
Subscribe to OBOZREVATEL channels on Telegram and Viber to be aware of the latest events.