Trending:
How to clean suede shoes without damaging them: affordable ways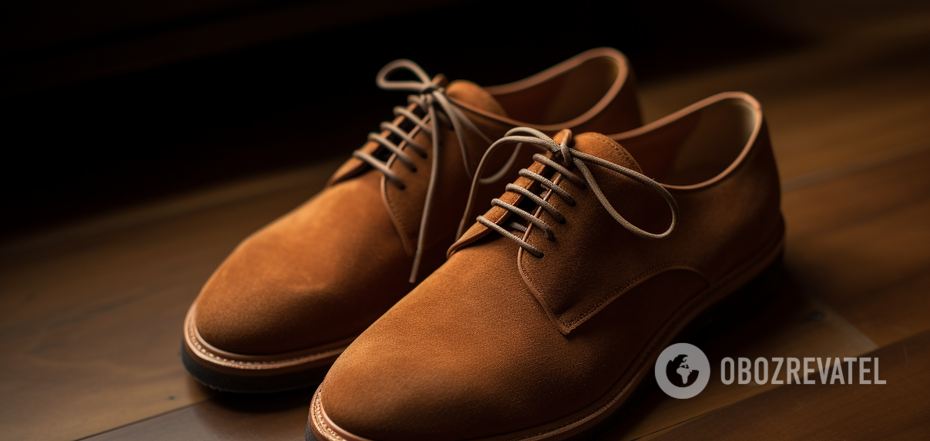 How to clean suede shoes
Suede shoes are a stylish but not always practical choice. Suede, especially light-colored, requires careful handling and gets dirty very quickly.
You can use the services of dry cleaning, but it is not too cheap. You can return the shoes to their attractive look with some simple "homemade" tips. Expert Jason Mark (Jason Markk), founder of a company specializing in shoe care products, has published on his blog a few tips for taking care of suede.
Top tips
Mark's basic advice is to work only with shoes that are completely dry. Shoelaces should be removed and washed in a machine or by hand.
Cleaning begins with treating the surface of the shoe with a brush with special bristles (in extreme cases, you can take an ordinary toothbrush). The expert recommends removing dirt and dust with lateral movements, lifting the fibers.
Dirt and stains can be wiped off with a suede gum (a simple alternative is a pencil gum).
How to remove stains
You can remove stubborn stains from suede shoes with white vinegar or ethyl alcohol. Apply a small amount to a microfiber cloth and gently rub into the stain.
Wet "fresh" stains Mark recommends sprinkling with talcum powder or even cornstarch. After the shoes have dried, remove the remnants with a microfiber cloth.
Hydrogen peroxide can cope with the most stubborn stains. But be careful - it can lighten the color, so first test the product on a small area is not too noticeable.
How to get rid of stains
To get rid of stains, Mark offers the following tip:
Wet the surface of the shoe with a damp cloth.
Put absorbent paper inside - it should eliminate excessive moisture.
Take a soft microfiber cloth and apply some more water to the shoe.
Dry your shoes naturally, away from heat sources. Do not use a hair dryer. Finally, go over the surface with a dry soft cloth.
Previously OBOZREVATEL told how to get rid of unpleasant smell from the shoes in the heat.
Subscribe to channels OBOZREVATEL in Telegram and Viber to keep up with the latest news.