Trending:
How to clean oven from grease: the experienced mom's way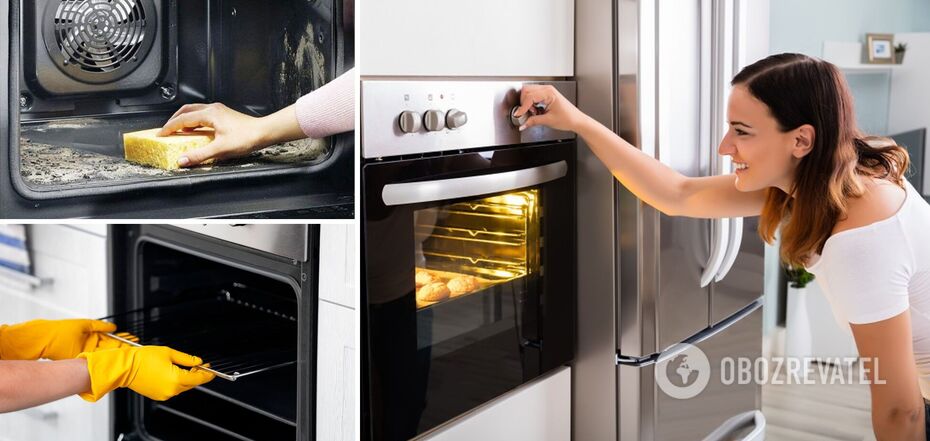 How to clean the oven from grease
Washing the oven is an "asterisk" task, especially if the stains are old and the grease is deeply embedded in the surface. Often we put off cleaning the oven, making it worse.
Not always store-bought products will be able to clean baked-on grease. Express told us how to effectively clean the oven.
Australian cleaner and mom of two, Chantel Mila, has a simple "trick" in her arsenal that she assures will handle even outdated grime.
Chantel shares her life on her TikTok page @mama_mila_. She advised a few actionable lifehacks.
You need to take some baking soda and dishwashing liquid. To prepare the solution, you need the following proportions: 1 cup of baking soda per one-third cup of dishwashing liquid.
Mix the ingredients until a thick paste is formed. Then apply the mixture to the oven door using a brush, sponge or toothbrush.
You should not wash the paste right away, let it stand for about 2 hours. This will soften the baked-on grease. For particularly heavy soiling, even two hours may not be enough. In this case, you should repeat the procedure.
Soda is often recommended for cleaning various surfaces in the house. The alkaline properties of baking soda help dissolve dirt and grease.
In addition, the mineral structure of baking soda acts as a mild abrasive. Stains will come off without leaving scratches. And the main characteristics of dishwashing products focus on breaking down grease.
After letting the solution infuse, Chantel recommends using a squeegee blade to gently remove burnt-on grime.
Excess mixture should be wiped off with a clean, damp cloth. Chantel also advises lining the oven with multiple nonstick liners.
Earlier OBOZREVATEL told how to clean outdated grease on the oven door.
Subscribe to OBOZREVATEL channels in Telegram and Viber to keep up to date.